Adding Item Templates in Polaris
Basic Information for adding item record templates in the Polaris Cataloging Client.

1. After logging into the client, select the new icon, go the File | New or click Ctrl+N
Image


2. In the New dialog box, select Item Template and click OK.
Image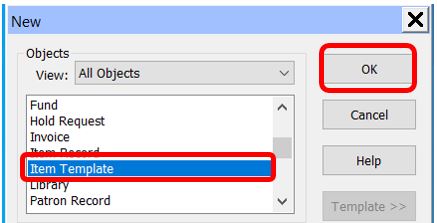 3. An empty item record displays. Enter the name of the template, It is recommending to use a naming convention where the name begins with your library's 3 letter code such as SFD Archives.
Image


4. Enter values you wish to be consistently applied when creating item records that fit the description for this template. For example, perhaps I wish to apply this template to every item I create that goes into the collection Archives. Those items have the same material type, same loan period, and same fine code. I can enter values into all of those fields, and then when I apply the template when creating new items, those values will automatically be entered into the record.
Image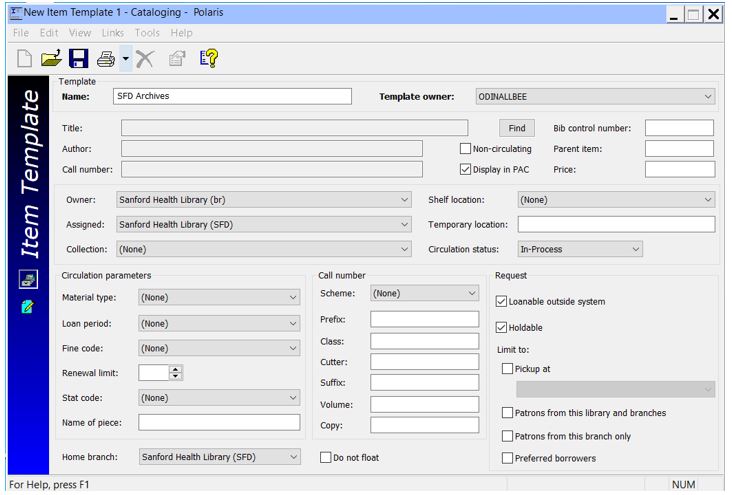 Fields that can be utilized in the template:
Noncirculating check box
Display in PAC check box
Price
Owner
Assigned
Collection
Shelf location
Material type
Loan period
Fine code
Renewal limit
Stat Code
Call Number Scheme
Loanable outside system
Holdable
Limited holds

5. Once values have been added, click the save icon, select File | Save or Ctrl + S to save the template.
Image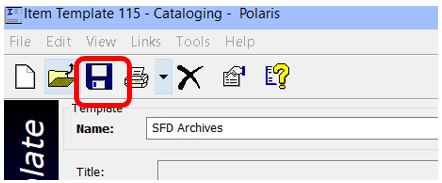 6. When creating items either in the Client or in Leap, you are able to apply the template to populate information.
Client:
Image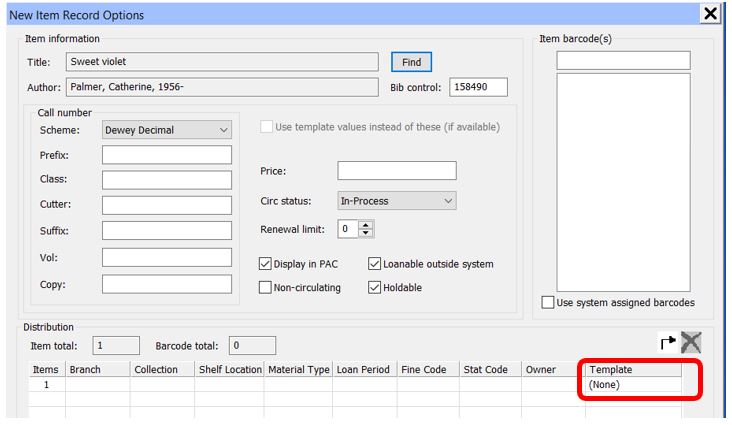 Leap:
Image


7. To modify or delete a template, first search for the template in the client. In an item search, change the object to Item Templates, or select Cataloging | Templates | Item.
Image


Once you find your template, double-click on it.
Image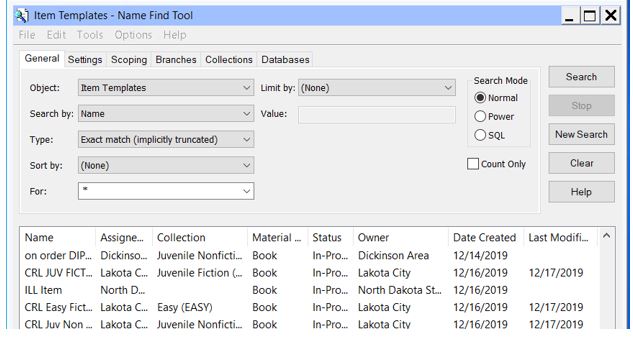 The template displays, and you are able to edit and re-save it.  Alternatively, the template can be deleted by selecting the delete icon, going to File | Delete or Ctrl + D.
Image