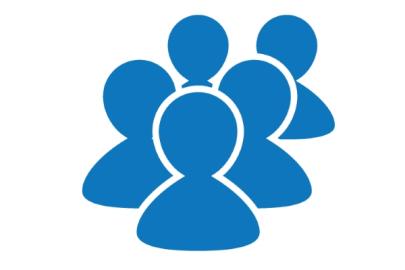 Polaris Cataloging User Group - June 2021
June 24, 2021 -- PKS Cataloging Group Meeting Notes
Agenda:
New items:
What's new in your library? Questions?

Stacey, NDSL – since March 2020 people have been working at home in various capacities, full time or part time, but starting in July, August, and September they are all going to be working in the building full time. Then in October if they have the type of job and they want to work from home, they can do that up to two days a week. Stacey has been working on a project fixing item records that did not have the volume number in the volume field. She was able to pull a report of the problematic items because they had the volume in the public note field.
Cindy, DPL – nothing new to report.
Bobbi, GFP – open pre-covid hours now. They have programming in the building as well as online. The summer reading program is really busy. Grand Forks Public is going to be starting acquisitions.

Bobbi question about Manga- the records all come in as provisional records because the import profile doesn't recognize each volume as a different item. There are settings in the import profile that may help, maybe the most useful one would be to have the duplicate detection just look at the OCLC number.

Image

Cindy noted that she uses the setting, "Save incoming record as final; do not replace database record." This way everything comes in as final. Then she goes in and checks for duplicates, and merges the bibs with the skinny bibs. This way she has more control over what is being merged.
Polaris cataloging tips:

Moving items from one bib to another by changing the Bib Control Number – when you know the bib control number you can delete the old control number and type in the control number for the new bib.

Image



Benefits of this over creating a new item record, is that it keeps the item's circulation history, and it is cleaner, you don't end up with two item records, a new one and a deleted one.
Undelete an item record when replacing it – Since our system does not delete items completely, they can be undeleted. You would just click on the icon X with the red circle to undelete the item. You could do this if you have a replacement for a withdrawn copy.

Image

Again, the benefit is fewer item records and it preserves the item history.
Find the deleted item – You can do this with the find tool, searching for the item, but make sure you are not looking for records in final status, you want deleted status. Use the "Limit by" drop down and select "record status."

Image

Then you will have four options: All, Final, Provisional, and Deleted. You could even highlight more than one. Select Deleted to find items that have been deleted and not yet purged.

Compound words in titles in the catalog – ODIN received a question about searching in the Pac. The question was about a patron searching for "How to be an antiracist" but the patron typed in anti-racist. In a case like this, the system searches for either one term or two terms. It does ignore the punctuation, and views anti-racist as two terms. The suggested solution for this problem is to add a 246 30 field and add the term in its alternate form. For example: Nighttime is my time, and the alternate would be Night time is my time.
Blu-ray + DVD material type – Sometimes DVDs come in combo packs of DVD and Blu-ray, some libraries separate them and some keep them together. We received a request for a new material type for Blu-ray + DVD. ODIN wants to limit the number of material type because the more you have the more complicated SimplyReports becomes. Also bear in mind that loan limits are stored in the material type. So be aware that if you have different limits in different material types you need to be cautious when switching between different material types. We would be happy to create a new material type when there is consensus. Cindy asked if the material type displays in the PAC. The type of material from the bibliographic record does display in the PAC. Cindy noticed that the PAC does show DVD+Blu ray from the bib record. Cindy has patrons that are very particular about getting a certain format.
Bobbi asked if others were noticing wrong book cover images in the PAC more frequently? Bobbi has been reporting them to Syndetics. Cindy said that she found that by moving the wrong ISBN to a subfield z will usually correct the book cover image. Bobbi asked for instructions on what to do.
No meeting in August.
Pending/old items:
- Polaris 7.0 – There will be a webinar on July 20 about the new features of Polaris 7.0 Register here: https://www.iii.com/event/webinar-new-features-in-polaris-7-0/
Meeting Links
Attached File(s)