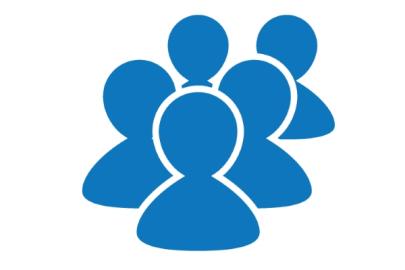 Polaris Cataloging Group - January 2022
Agenda:
New items:
Welcome Cindy Thronburg as new chair, and thank you to Stacey for serving as chair!
What's new in your library? Questions?

Grand Forks – for people using acquisitions and on order records- it was difficult for Lori at first because you can't use your templates once you already have on order records. So it is more time-consuming when you are used to using those. Once you get your routine it gets faster. Bobbi added that DVDs are a little difficult because they do not have ISBNs and have publisher numbers. So they do not overlay. Bobbi adds OCLC number to the on order record and then when she is ready she imports the OCLC record and it will overlay. By adding the ISBN or OCLC number to the on order record things go a lot smoother.
State Library – at about this time last year ODIN was planning for ODIN work days. Is that coming up? Liz will ask and report back.

State Library cleaning up ND bibliographic records

Image

 

NDS adds local ND information in the 690 (local subject heading) for North Dakota author, or North Dakota book, etc. When they do that, they also add a stat code to the item record. They are doing some clean up of item records that they missed. While doing that, they noticed 590 (local notes) with $z and a library name, see the example above. They plan to remove the library name in the cases where the note applies to all libraries. Dickinson puts notes in the item record. Grand Forks always has put North Dakota information in the 590. They don't have a problem with the library subfield being removed. These were tagged with the library name during migration, so in some cases that is necessary, but information that applies generally to the material can have the library named removed. The State Library typically adds the 690 for North Dakota information, but they will add a 590 note if there is more than one author and only one is from North Dakota. They are focusing on records that NDSL owns. NGF will start using the 690 for North Dakota author. 650 is searchable, and the 590 is not searchable.

Overlaying NGF's brief order records update- Everything is going well. It is a slower process, but she has a method down that is working. There are no problems with overlaying and haven't seen any issues.
State Library discovered a problem with duplicate item barcodes. The items were created back in 2011, so we believe this occurred during migration. ODIN has a ticket into Polaris asking them to help us identify any others. The duplicate barcodes have been fixed now.
Image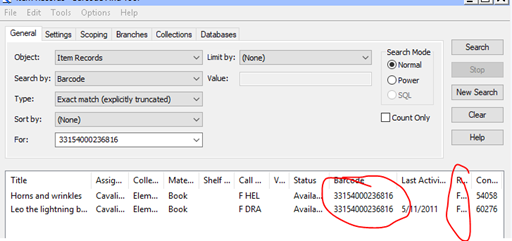 ODIN has marked bibliographic templates with 901 $aBrief bib
Image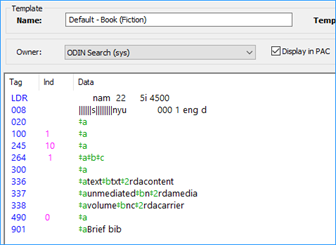 Liz has added a 901 Brief bib note to all the bibliographic record templates. If you are creating a brief record using a template, then this tag will help ODIN identify brief records in the future. Perhaps for a future migration. If you are using the template and are creating a full record you can delete the 901 brief note. Also, if you are enhancing/overlaying the record with a full record it is okay to remove the 901 note. Question: will an overlay automatically remove the field or do we need to remember to do it. Liz will test and report back.
Polaris libraries doing their own cataloging, and those who contract with NDSL

Doing their own cataloging: These are the ones that first started with a grant and NDSL cataloged their stuff at the beginning but now do their own.
Bowman Public Library
Carnegie Regional in Grafton
Carrington City
Carrington School
Lakota City Library
McVille Community Library
Harvey Public Library
New England School
ND School for the Deaf

The PKS ones NDSL still catalogs for:
Cavalier School Libraries
Dickinson Trinity High School Library
Divide County High School Library
Divide County Public & Elementary School Library
Finley-Sharon School Library
Grafton Century Elementary School Library
Grafton High School Library
Hatton School Library
Hillsboro Elementary School Library
Hillsboro Public and High School Library
Hope-Page School Library
Larimore Elementary School Library
Larimore High School Library
Leach Public Library - Wahpeton
Mandaree School Libraries
Maple Valley School Library
Midway School Libraries - Inkster
Napoleon School Libraries
North Border Pembina School Library
North Border Walhalla School Library
North Dakota Youth Correctional Center Library - Mandan
Northwood City Library
Northwood School Library
Stanley Public Library
Velva Public & School Library
Wishek Public & School Library
Meeting schedule- Shall we switch to quarterly or every other month? Decided to switch to every other month.
Meeting Links
Attached File(s)