The Polaris LEAP interface is used for all circulation activity, including renewing material patrons have on loan. https://polaris.odinlibrary.org/leapwebapp
To renew material a patron has on loan, you must first retrieve the patron account. To retrieve a patron's record, enter search criteria in the quick-search box. It is most effective to enter the barcode, but their name, email address, address or phone number can also be used.
Image

Alternatively, click to the FIND button to invoke the Find Tool. Here additional limiters can be used to search for and locate the patron record (please see the Polaris LEAP Overview document for tips on searching).
Image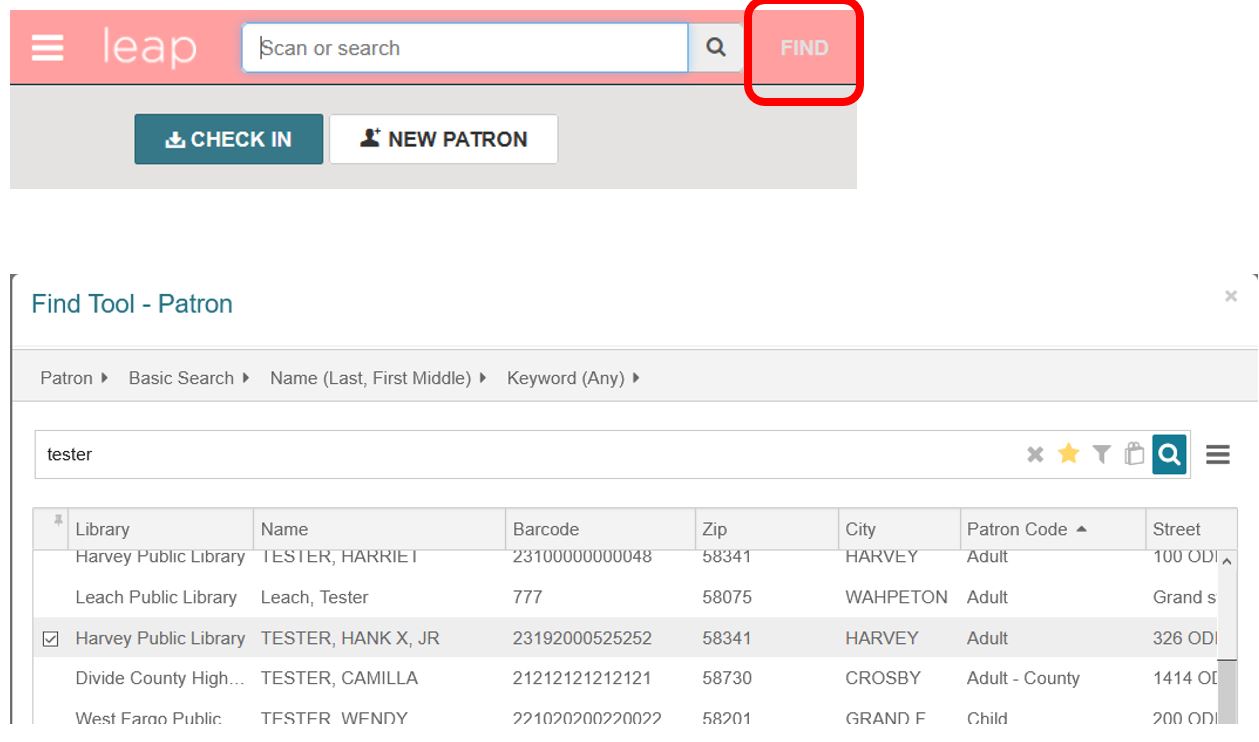 Once the patron record is displayed, select the Out/Overdue tab of the patron record, then chose which items are to be renewed. Check the box at the top of the list to select all items on loan.
Image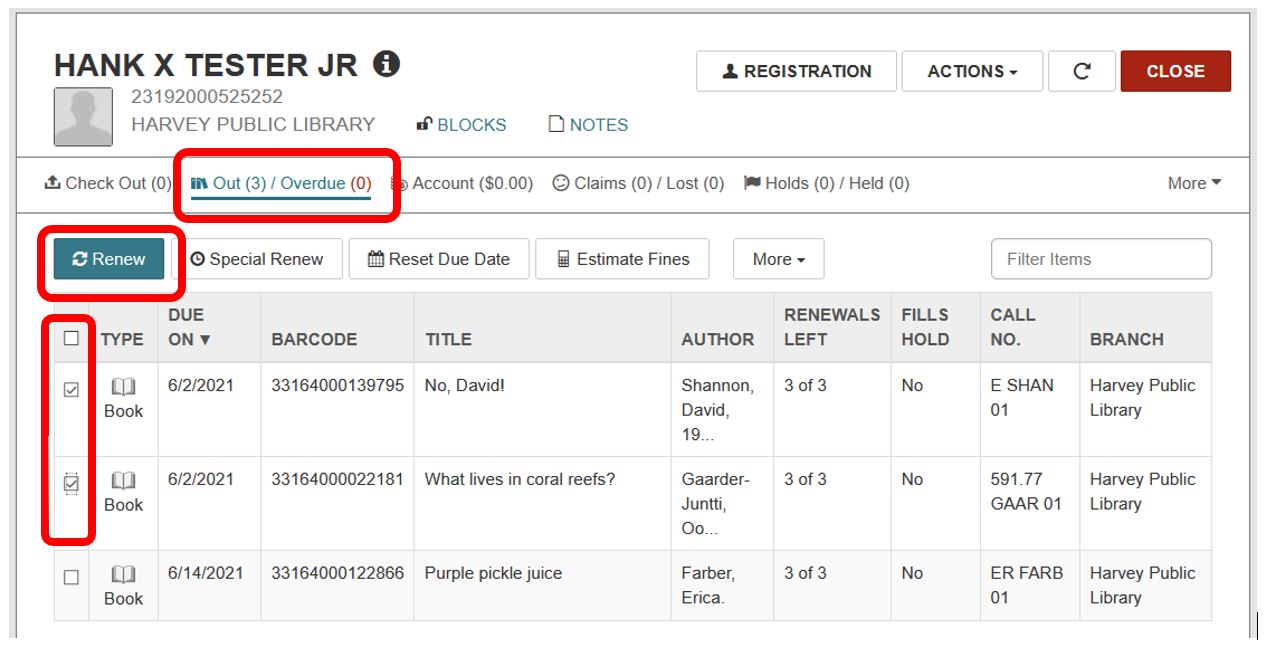 Click the Renew button. This will renew all eligible items an additional loan period from today's date. For example, if the loan period for the item to be renewed is 21 days, the new renewed due date of the item will be 21 days from today's date (as opposed to an additional 21 days from the original due date of the item).
The items are renewed, and the RENEWALS LEFT column should reflect one less available renewal.
Image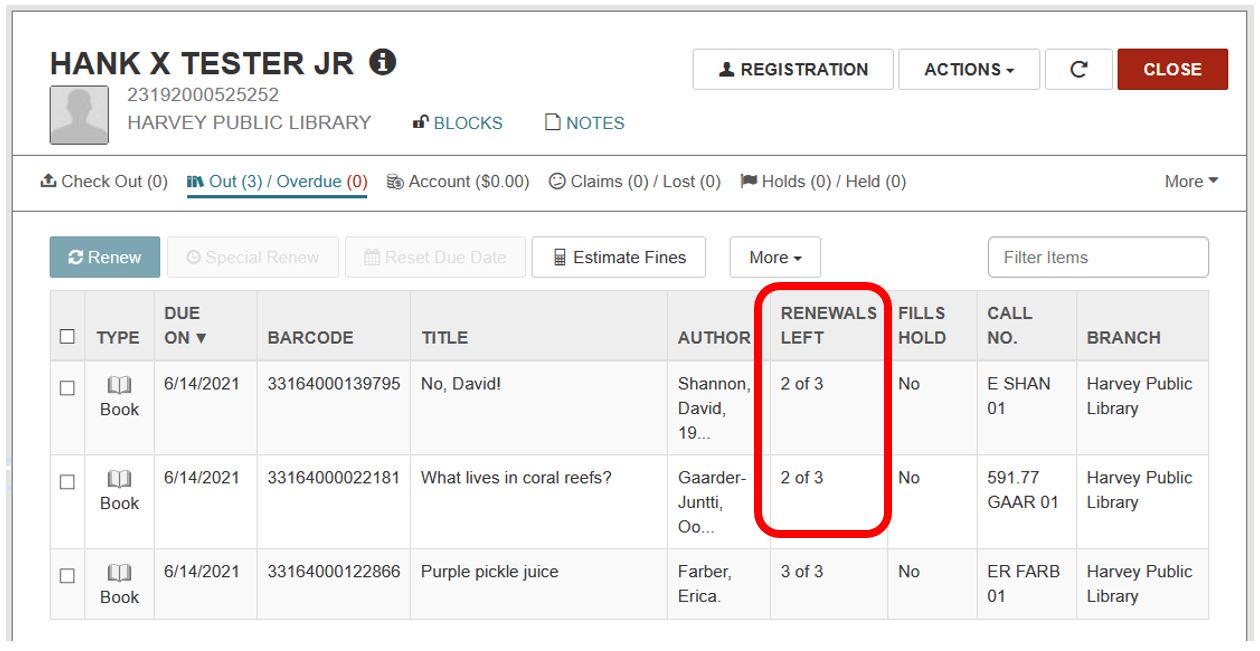 Alternatively, if you wish to renew items to a specific date, select the items to be renewed and click the Special Renew button.
Image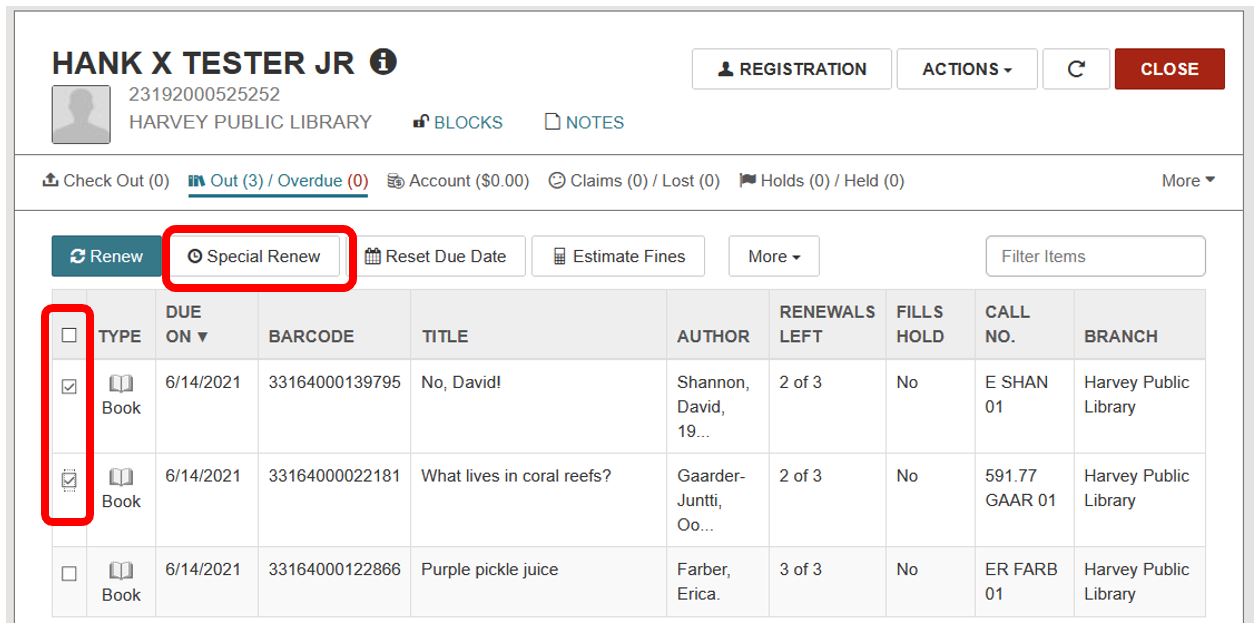 Select the new due date from the calendar that displays or enter an alternative Loan period. Click SPECIAL RENEW to renew the items.
Image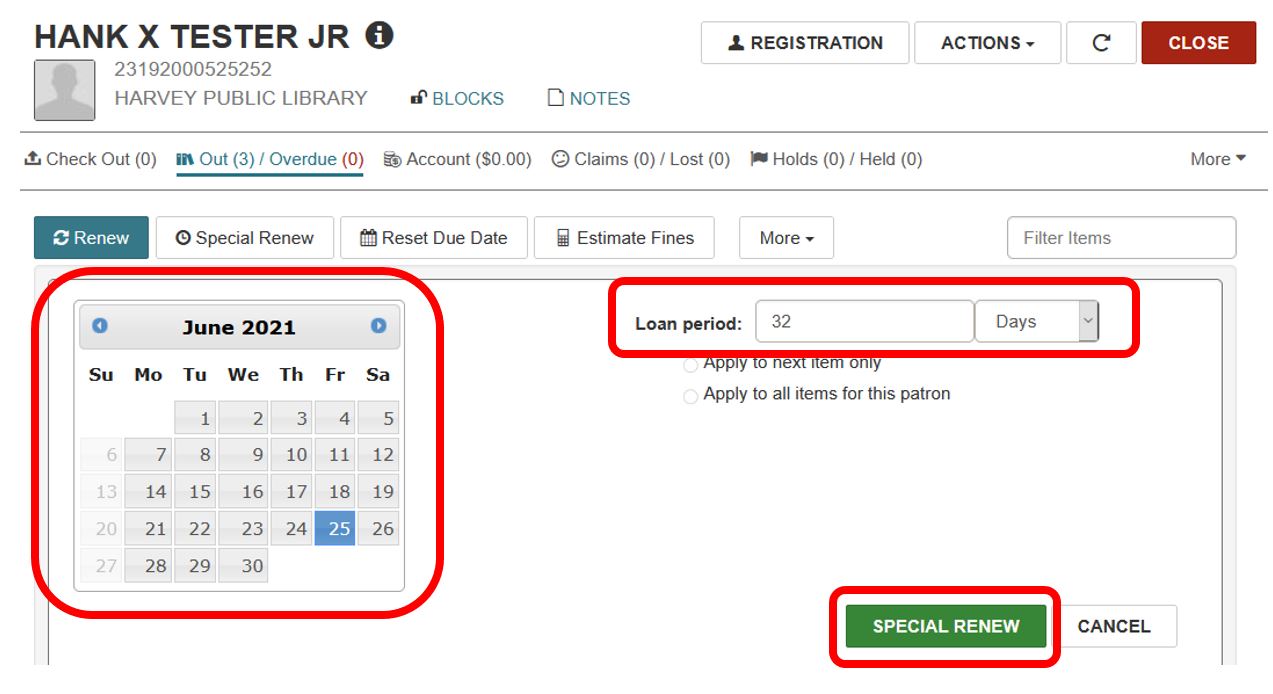 The items are renewed to the date indicated, and the REMAINING RENEWALS column reflects one less available renewal.
Image