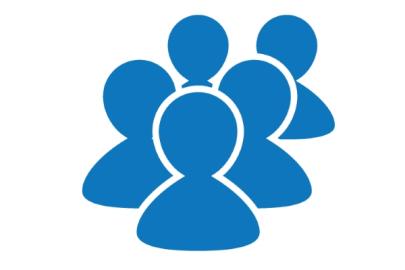 Polaris Cataloging User Group - November 13, 2019
November 13, 2019 – PKS Cataloging Meeting Notes
Status updates:
Cataloging Training – Attendees took many notes and feel a bit overwhelmed during and afterwards. Stacey recommended also working through the powerpoint slides that are posted on the ODIN site under the Polaris tab and then under Quick Links - Training Schedule and Links. Let us know as you have questions.
Potential name change for North Dakota State Library – Cataloging Group favored State Library. Information was forwarded to Jason for the Discovery/PAC group discussion and final decision.
Authorities checking – Kristen has done preliminary testing and said the process works and appears accurate. There will need to be policies in place and runs to apply those headings against current records after we go-live.
Data checking – NDSL, NGF and WFP all indicated they were comfortable with the data load results and dedup with Kristen and Stacey indicating a significant improvement over the second load. There are no "show stoppers" for go-live as far as the Cataloging group is concerned at this time.
Diacritics --- Initial problems reported were resolved. Case in to ExLibris regarding the cursive lower l display but this may have to wait for cleanup until we are up on Polaris.
PAC customization -- Discovery/Reference Group has met and will continue with those discussions. Request was made to NOT schedule cataloging meetings at same time as the other groups since there is a lot of cross-over and shared topics.
Stat classes --- Implemented for the 12 libraries. All requests have been completed.
Data cleanup – Data cleanup reports distributed 2 weeks ago. If anyone has done cleanup and needs a new set, submit request to Megan and she can run another set for you.
Overdrive and RBDigital – Will be configured as a digital branch for libraries using OD and RBDigital access will be similar. Configuration is taking place now and will not be able to be tested until go-live. Libraries should be sure to have examples they want to verify when we send out the notice for testing during go-live.
November 20th – deadline to report data issues and November 22nd is deadline for sign-off by ODIN Office. Access to test system will be suspended until current database is moved to the test database. Then we will be able to access and train on that database until we go live on the Production Database. Watch email for notification and instructions when system is available again.
New Items/To-Do:
Some items from training that need to be discussed related to Best Practices:

Standard record load templates / profiles – Lynn will email fix routines being used currently on ALEPH for a starting point. We may want default templates and profiles set up before go-live. Start looking at templates and profiles to determine which fields should be populated in the templates to streamline the cataloging workflows.
MARC 21 validation – Work to compile list for Ann of any changes. Lynn will check OCLC website for validation fields and try to track down what ALEPH is using as a starting point.
How to handle Authority record alerts – we will want very limited access for updating authority records. Investigate if there is report option that will indicate what headings generated checks for followup? Will see what is discussed in Reports training tomorrow and see if this is still an issue to pursue with customized report.
Making changes to existing bib records – again, limited access will be assigned. After the permissions are set for individuals (and they are taken out of the training group that has access to everything), we will have to fine tune who has access to what.

Other issues? – none presented
Meeting Links
Attached File(s)