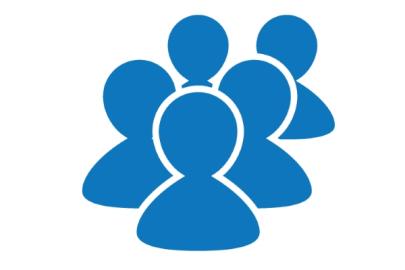 Polaris Cataloging User Group - July 2021
July 22, 2021 -- PKS Cataloging Group Meeting Notes
Agenda:
New items:
What's new in your library? Questions?

NDSL- Cindy Clairmont retired after 41 years, and the new Fiscal and Administrative Services Division Director is named Riley Yadon and he started last Monday. Also, Marlee Seibold who was the statewide libraries cataloger has resigned and in the interim Jessica, Erin and Stacey are helping out with all the statewide cataloging.
Grand Forks – newest thing is they are looking into a self-checkout system called Meescan. Is anyone else using it? Their IT department has investigated it, and UND is using it as well. It has an app you can use to check out on your phone. They had a training session with Linda from ODIN, and the library is going to be using part of the acquisitions system so patrons can put holds on on-order records. They will be using vendors that have brief records, and the IS department will be doing the ordering and Linda is helping create templates. Bobbi and Lori will be overlaying them with fuller records.
West Fargo- Mary Murray is retiring, she started part-time in 1996. She will be leaving at the end of the year sometime. They have finally finished cataloging 3000 books for the Little Red Reading Bus between the end of March through the end of May. Now they are getting caught up on all the books they didn't catalog in that time, and they are almost caught up with that too. West Fargo is also looking at acquisitions too.
Dickinson- they have an adult services person leaving and other than that all is as usual. Dickinson is using acquisitions and really like that patrons can place holds on on-order items. The only problem is that they don't show up on the picklist if there is no barcode or if it is "In Process." So then you have to watch the request manager and look to see if things have holds and it can be tedious.

Demo on labels
Orphaned bibs- We want to start a discussion on what your concerns are about deleting orphaned bibs.

Should ODIN automatically delete orphaned bibs?
How old should the records be before deleting? For example, brief bibs?
How would we protect bibliographic records without links that we want to keep? For example, NDS has book club kits in Polaris that have no items. Possible idea for this 028 30 $aDo not delete

Encountering any problems with Polaris 7.0? No one mentioned any problems. Cataloging is not entirely in Leap yet, no labels, merge function, and full import are not available yet. The client is likely staying around for a long time yet. Are permissions the same in Leap? The permissions are the same, if you can do it in the client, you can do it in Leap.