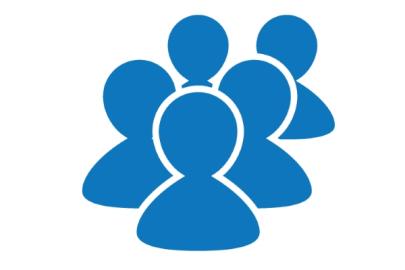 Polaris Cataloging User Group - January 23, 2020
January 23, 2020 -- PKS Cataloging Group Meeting Notes:
Agenda:
Update on migration activities
Update on Data Issues & Standards:

Large print and regular print item merging. Remove 020 $z if you run across it. Global changes are possible to delete 020 $z. Megan is working on isolating records to apply change. UPDATE: Info from Ann: "The bulk deletion of the 020 and the 035 is not allowed, it would be an enhancement request. Staff can do it individually but remember those are tags that are used for deduplication and searching."

Possibly need to check dedup rules again next week – specifically author/title match points.
Can also set up profile to use your own rules for specialized loading deduping.
Explore possibility of work session or "cheat sheet" for reference from Stacey.

100 $e – problems merging properly during author browse if tag is not consistently used. Future Enhancement Request? We do NOT want to delete the $e. If it causes problems Discovery Group pursue display change (display 100 $e if it is present or if not, display 100) Test merging with profiles on TRN server (and perhaps authorities) now that refresh is done. However, looking at other Polaris sites show multiple entries for authors when they have bib records with tag 100 containing the $e and without $e.

Agenda item can be removed --- may revisit if Public Services start reporting issues. Possible Enhancement Request. Ticket closed.

Automatic creation of item records – configuration completed – UPDATE: (from NDSL regarding use of 852) batches were not coming in populated. Adding 852 information in the Item tab of the import profile being used during import helped resolve the issue. Please leave all the call numbers in the bib when bringing records over since they could be used to auto-populate items for other libraries.

These settings affect the records coming in during IMPORT using an import profile.
System configurations were updated to specify call number tags (050, 082, etc.) for each library when adding the item to existing bib.

Some audiobooks (on CD) have a 506 field in bib that says Restricted to PRINT DISABLED Patrons. If library needs to include message, that should go on their item record. ** Global change possible if exact wording is provided – not the entire 506 field. UPDATE: If you run across them, please create a record set so they can be removed. Will also run some ALEPH reports to isolate titles for updates. Jason made the record set: nds_authgate_patrons owned by ODIN Search during discussion and others were able to find and edit it.
Stacey (NDS) – OCLC number searching in the PAC ** Update: 035 is not an indexed field so would not be searchable in the PAC. Discussed list of fields that are indexed. Polaris indicated it would have to be a Future Enhancement Request. However, if you run across a Polaris library outside our system that WILL do an OCLC number search in the PAC, please let us know and we will try to contact their site admins for procedure.

New Items:

Dealing with skinny bibs in Polaris – Stacey has been helping DIP with backlogged skinny records. She sent cheat sheet regarding this process 1/16 afternoon. No comments or questions at this point.
NGF Bluray/DVD issue – import profile encoding levels – Bobbi & Stacey. Regular DVDs were cataloged one week, Blurays the following week. Bluray records ended up overlaying the regular DVD records when loaded. There are holds on many of the titles so correcting is not easy. Separate import profiles could be set up for each type of material. Provisional records could also be considered. Bobbi worked with Stacey to correct the problem. Stacey created detailed instructions that worked well to correct the problem. Bobbi did not have to move item records around so did not impact HOLDS placed on items. Books on CD are another candidate for the modified workflow.
Polaris documentation URL and logon info – Linda sent out information via email on 1/16/20. Stacey commented some of the documentation has outdated screenshots and some topics are difficult to find. If anyone has problems accessing, please report via ticket.
Deleted status (search for deleted status ones and if it's empty when it shouldn't be, dig harder) – Stacey *** change was made after go-live so some items that were deleted prior to change really are deleted. If you notice problems, please report.
Tips/hints – Stacey

Simply reports --- tab to run reports on bib records. Be careful to not specify just your own library since all the bibs are system level. You can, however, check the item reports to target your library's material.
Cannot delete barcode when item is checked out. If the item is overdue (and the library is weeding collection / billed), you can break the link and the item still shows up on the patron record. Lost items would have to be "checked in" prior to replacing with new copy/new barcode as it could not go directly to AVAILABLE if LOST. This may be more of a workflow issue for CIRC group. If you have specific examples available, please report so they can be investigated.

For people cataloging audio books and e-audio items, be careful to not merge with digital branch items – Stacey – Lynn check to see if digital bib record can "be locked down" – email sent to Ann for response.
Bib record template cleanup – Stacey has started the process to improve the most commonly used. Suggest those generic templates be COPIED to an "ODIN-specific" template before changes made. Please do not modify the generic templates as they may be overlaid by system upgrades or have been used for screenshots in training documentation.
When to upgrade PROD to new release? Information regarding changes found in What's New in Polaris 6.4 document. Update to PROD will not be automatic – ODIN will have to request but need for the Authorities processing.
NGF/CRM/NDSL – strange bib record with invalid 035 – Stacey – Lynn to investigate and report to Ann if needed.

Future topics:

Subject heading display – group to decide on standard to include FAST and/or BISAC.
How to deal with duplicates? Who is responsible for searching for them? Who do we report them to? Who fixes them? Etc. *** this will be revisited in the future when we have used the system more

Authority records

New release of Polaris installed on TRN and authority processing needs to be tested before applying to PRD. Lynn will work on procedures to work through the database.

Update from libraries – how are things going?

Please share any tips or hints you run across with either the listserv or at meetings.
Meeting Links
Attached File(s)