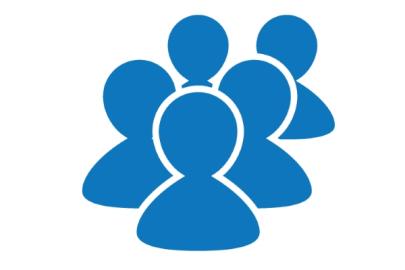 Polaris Cataloging User Group - January 09, 2020
January 9, 2020 -- PKS Cataloging Group Meeting Notes:
Agenda:
Update on migration activities

Overdrive/RBDigital

Overdrive: no problems or questions reported. Request feedback from libraries when new records are automatically loaded so we know that process is working as it should. Lynn was able to track new record and things are working as expected.
RBDigital: Records have since been loaded. Since no items are associated with these records, the search can be included as an author search. Currently search is available in the ODIN SEARCH but it will be added to the library specific searches unless they choose not to include. Jason has been working via the Discovery Group for PAC searching.

Data Issues & Standards

Large print and regular print item merging. Can put all the ISBNs on individual record and use $z for large print. Kristen submitted ticket with recommendation was to match for the 020$a instead just 020. *** sent to Polaris - configuration is not that granular. Future Enhancement Request? Megan to explore global changes to delete 020 $z. In meantime, remove bad data if you run across it.
Current configuration for bib/aut dedups and the documentation showing what options are available were distributed mid-December – Stacey sent again on 1/7. Discussion on rule to match 001 to 010. Adjustments were made to delete rules 1 and 8. If you run into any issues please report ASAP.
0359 – ticket submitted requesting option to not be checked during validation. During migration to ALEPH 0359 was used. This is no longer needed. Lynn removed from validation list so error/warning message will not display. *** Let her know if you run into any issues.
100 $e – ticket submitted regarding consistent use of this tag. This tag is optional and relatively new. Sent to Polaris and it would be a Future Enhancement Request. "Best solution for now is to remove the $e and not use it." Could confuse patrons when author is broken into two lines instead of one when browsing. If it caused problems Discovery Group pursue display change (display 100 $e if it is present or if not, display 100) Test on TRN server – PENDING until refresh/upgrade is ready.
Automatic creation of item records – anyone set up import profile to do this? Yes, NDSL is having issues with call number coming across (configuration was set up to Dewey and updated after the meeting) but everything else was working correctly. Information was being retained in BIB record but not ITEM record. Further issues? NDSL – still not bring over barcode Dewey libraries also having same issue. *** Lynn will investigate and report if needed.
NEW: TD11895183 - There are some audiobooks (on CD) in the collection with a 506 field in the bib record that says Restricted to PRINT DISABLED Patrons. But they're regular commercially sold audiobooks available to anyone. If one library has chosen to put that limit on their audiobook collection, they'll need to put that in their item record. It can't be on the shared bib record to confuse patrons and staff at other libraries. Can you tell which library that is? One example is control number 849976. NGF to delete those tags. ** Possible global change – Megan will investigate and report back.
Emily (NDB) – trouble saving record tag 020 and 035. ** beware of empty tags if you get errors.
Stacey (NDS) – OCLC number searching in the PAC ** need to check if that field is indexed. If any field is NOT indexed, it would not be searchable in the PAC. Will check if field is included in the indexing and report back next week.
Stacey (NDS) – editing of bib records – adding 035 – possibly residue from copy cataloging done in ALEPH. Should it be ok for cataloger add 035 to existing BIB record? YES. Library specific fields should be restricted to ITEMS but information on the material to benefit everyone (enhancing) it should be ok to add to BIB record.

Future topics:

Subject heading display – group to decide on standard to include FAST and/or BISAC.
How to deal with duplicates? Who is responsible for searching for them? Who do we report them to? Who fixes them? Etc. *** this will be revisited in the future when we have used the system more

Authority records

New release of Polaris coming in January – release next Monday 1/13/20 – TRN refresh and release upgrade to be scheduled soon and then authority processing tested there before applying to PRD.

Update from libraries – how are things going?

Please share any tips or hints you run across with either the listserv or at meetings.
NGF – when importing record she encountered message BLACKOUT during system maintenance time but it cleared to running.
Meeting Links
Attached File(s)