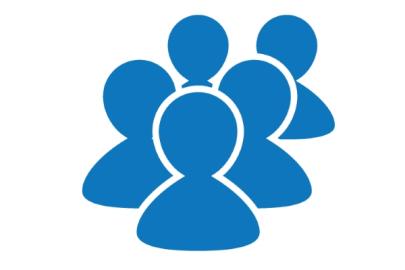 Polaris Cataloging User Group - February 25, 2021
February 25, 2021 -- PKS Cataloging Group Meeting Notes
Agenda:
New items:
What's new in your library? Questions?

Stacey - The State Library on Monday, the library will be moving from 5 patrons to 10 patrons in the library, and the one-hour limit going away. Unless there are patrons beyond the limit waiting to enter the library.
Lori Parent – Grand Forks Public is making a big change on Monday, opening to public for 6 days a week; 10-5 M-W, 10-8 Th, 10-5 F-Sat. Limiting to 50 in library with no more appointments, they are still doing curbside daily, and mask requirements and sanitizing. No programming or playing on the ship in the children's department, and no puppets for children. Still practicing all precautions.
Mary – West Fargo, they are basically back to full time hours, still limiting computer space, staff are still wearing masks and encourage patrons as well. No limit on books, they have a cleaning process for books.
Cindy – Dickinson Public has been at full hours for a while now. The number of public computer are reduced so they can be socially distanced. They are discussing doing in person socially distanced programming in the summer.

Collection names in Simply Reports: Propose that we add the collection code in parentheses after the collection name, for collections with the same name. What is the reason for these duplicate collections? This topic came from an ODIN Work Day session that Stacey gave using Simply Reports. The collections in Simply Reports are for every library, and we have three that are duplicated. Three are labeled Main, two labeled Reference, and two labeled Vertical File. This makes it difficult to select the collection for your library. The collections cannot be filtered by library, so then we thought we could put the collection code in parentheses behind the collection name. These duplicates are from state agencies. Jessica believes the state agency codes come from when we had the OCLC loader in Aleph. After some discussion it was decided there wasn't a reason to keep separate collections. It also would be nice to have the collection codes added to the collection labels for all the collections. Liz will work on these.

Main Collection (STAM)
Main Collection (STAG)
Main Collection (MAIN)
Reference (REF)
Reference (STAR)
Vertical File (NDRF)
Vertical File (NONVF)

Polaris Release 6.7 on the training server (details) – Liz showed where the Polaris documentation was online for release 6.7. Liz showed the help in 6.7 on the app for the training server which looks a little different, but still works. Liz shared the link to a webinar on Cataloging in Leap. Which you can look at to get familiar with using Leap for cataloging. The cataloging in Leap isn't full cataloging yet, and it doesn't check for duplicates yet. Liz doesn't recommend cataloging in Leap once we are on 6.7 since we need the duplicate checking. She believes cataloging will be fully functional in Leap when we move to version 7.0. Linda reported that we don't have a set date to move to 6.7 on production yet, but Polaris has been fairly quick on turn around once ODIN asks for it to be done.
ODIN project to clean up 029, 263 and 938- Stacey said, that most libraries delete these during cataloging because they are not useful. In the past we asked if they could be bulk deleted, and the functionality wasn't in Polaris yet. With the 6.4 release of Polaris we now have the capability to bulk delete all instances of a tag. The group decided to have these three fields stripped from records in the catalog.
Pending/old items:
Orphaned bibliographic records – The first week of February Liz sent an email with bibliographic records that do not have items to the original library that imported that record. So far six libraries have finished working on them. Liz will follow up with the last four to see if they need any assistance with the project.
OverDrive record loader – This has been broken since August 2020. Lynn continues to ask them for updates and to push them to fix it. Update: The vendors believe they have identified the problem and progress is being made to get the records caught up. It may take several days before everything is completed and verified. We will be sending a message out the listservs when we believe everything is completed. The OverDrive records started loading two days ago. It will take several days for the loads to complete. We have a team checking on the load. Once we think everything is working the way we expect we will let everyone know.
Diacritic documentation - small script l (for leaves) can be spelled out instead of using the symbol and designated as leaves. Documentation will focus on copyright symbol updates. Lists will be distributed to libraries for titles to update. The small script "l" is cleaned up, and Lynn is working on the copyright symbol clean up. This cannot be done with a global change. From Lynn- she has cleaned up everything, she has finished the "l" for leaves, and all she has left are copyright symbols- 1000 from Dickinson and 2300 left for Grand Forks. She is plugging away with what she has left, and she has made a lot of progress. - Bibs and items marked for deletion and impact on circ stats. Circ UG discussed and will need stats for annual reports (number of deleted bib/items, statistical summary). Bibliographic record clean up will be sometime in April after all libraries have finished working on their circ stats. – Lynn has sent out instructions for the annual report statistics to libraries. We anticipate being able to delete records in April.
What topics would you like to see covered in documentation, training seminars, or the next ODIN Work Day? Please submit to odin-pks-cat@listserv.nodak.edu or odinhelp@listserv.nodak.edu