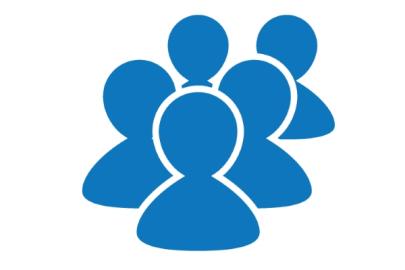 Polaris Cataloging User Group - December 5, 2019
December 5, 2019 – PKS Cataloging Meeting Notes
Status updates:
Cataloging activity was to have stopped Dec. 4th at noon. Bib extract started late yesterday.
Circulation activity was to have stopped at close of business Dec 4th.
New Items/To-Do:
Some items from training that need to be discussed related to Best Practices:

Standard record load templates / profiles –We may want default templates and profiles set up for shortly after go-live. Start looking at templates and profiles to determine which fields should be populated in the templates to streamline the cataloging workflows.

List of specific tags to strip out to be discussed on email.
Printing remains a problem – need to investigate easier solution after go-live.

MARC 21 validation – Kristen has started submitting info:

049 $a is repeatable
Tag 590 $z is not defined message
Tag 948 is not defined message
949 $a is repeatable
099 $a is repeatable
Tag 690 indicator two value is invalid (for title Dakota home)

*** once live, changes that are made notification should go out to the group.
Authority records – Anyone complete the NACO training/certification besides Kristen? Simply Reports might have options to help with authority checking.
*** setting for creating/deleting authority records should be turned off. Ginny verified only the ODIN Office staff is set up for updating authority records so we should be ok. Will check with Ann next week when authorities is discussed to make sure.
*** matching existing records with new/updated records (example with death dates) may be done with a regular process. Will check with Ann when we discuss authorities more next week.
Making changes to existing bib records – again, limited access will be assigned. After the permissions are set for individuals, we will have to fine tune who has access to what.
*** Don't delete fields from BIB records for now – unique information should be on the ITEM records. Will revisit after go-live with a Best Practices Group.

Cataloging User Group Chair elections in December – request at least 2 people to run. If interested, please submit name to Lynn by December 13. Will plan to have elections the following week.
Other issues?

856 tags - will have to revisit after go-live and possibly do cleanup project this spring.
Delete immediately or delayed – BIB records – checked with Polaris. Ann was out but Mary's response was: "In my experience, libraries tend to retain the bibs over items, thinking that it's easier to add an item than to try and recreate a bib record. However, in the interest of getting the best circ statistics, especially if you have to report on how many records/items that were deleted in the past year, I recommend retaining both bibs and items until after you run those statistics and then run your purge criteria to remove deleted records that are X amount time old. Ann might have more information/advice on pros and cons, too, since she is more familiar with ODIN's system setup." Mentioned to Ann on 12/4 call.
*** This group would like to change to NOT IMMEDIATE for at least the first year. Lynn to followup with the ODIN Staff and then Ann.
Subject Headings – from Kristen: "In summary, which subject heading types do we keep and which do we not? The biggest issue is some libraries deleting a subject heading type that they do not use but that someone else does. But there are also so many types out there that we don't want to retain any types that nobody in ODIN uses. LCSH headings are a non-issue. But the major ones to resolve are Sears, FAST, BISACSH, and foreign language. It's a question of which of these public services staff and patrons actually use or simply find useful. Most libraries today (including us!) are deleting at least some subject heading types as part of their cataloging procedure, so any sort of moratorium would need to be communicated soon."
*** Crosses over to the Discovery/PAC group.
*** Jason can alter what is displayed for Subject Heading. He will check if it is global on/off or if individual tags can be isolated.
Dealing with duplicates after go-live? Who is responsible for searching for them? Who do we report them to? Who fixes them? Etc.
Cataloging "cheat sheets" are being worked on and will be posted to the ODIN website when available. Target date is within a week of go-live. In the meantime, please check out the documentation and webinars posted in the Polaris trainings. They should help answer many of the questions. Also the Q&A listed below will be a good time to discuss any issues with the Polaris presenter.
Cataloging Training Sessions available
Webinar | Cataloging Q&A Dec 13, 10am - noon
Presenter: Mike McClellan
Meeting Links
Attached File(s)