Alma Fulfillment User Group Meeting - May 2023
Meeting Summary: 
 
Updates
May Feature Release (May 2020) Alma 2023 Release Notes
Anonymization of Notes in Requests and Other Records
Image

Due Date Added to Items List
Image

Making Items Due 15 Minutes Before Close
It's possible to configure closing times on Alma so if items cannot be returned in a drop box (like computers or other equipment), patrons get them back before the doors are locked for the day.

ODIN will look into possibilities for SMS messaging to patrons in addition to emails
Hovering Over a Link – Additional Information
Expand the "Additional Information" box at the bottom of the page, then hover over any link and it will provide information on what can be found. 
Image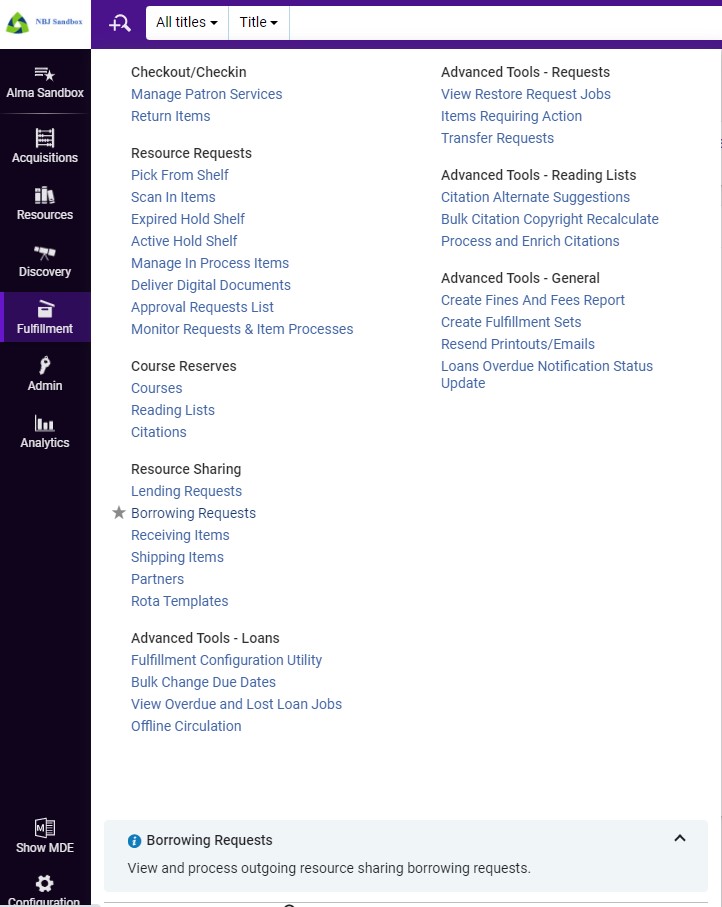 Library Updates
UNW – Katie moving to a new position at Williston, news on filling her position will follow; training will likely be desired by new candidate.

NDW – Serials Delete Project moving forward. Working on developing a Digital Literacy LibGuide. Moving all physical books to Lv 1 (nearly done .. . Dewey 970-999 left).
Anything else you would like to discuss or address?
Ex L's CONTENT listserv message yesterday regarding "direct ingest" of EBSCO eBooks Academic
Next meeting is scheduled for August 30th, 2023 at 10 am CST.