ODIN - 30 Years - West Fargo celebration @ NDLA September 26, 2019
ODIN had it's last in-person 30-year celebration at the 2019 NDLA Conference in West Fargo, ND at Homewood Suites on September 26, 2019. It was fabulous to see so many who use ODIN services. Thanks to all who stopped by!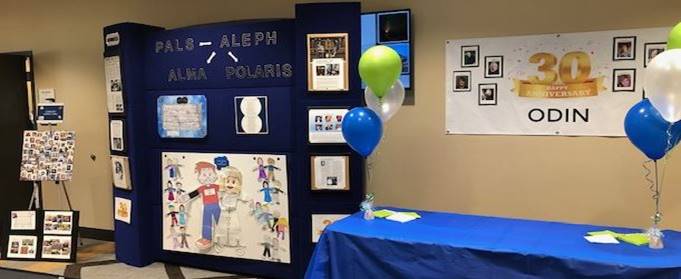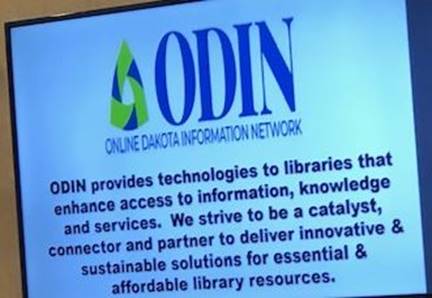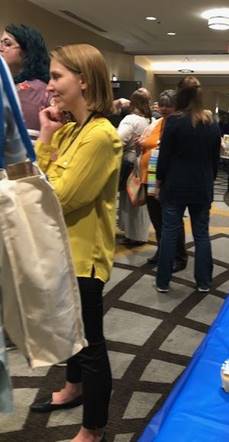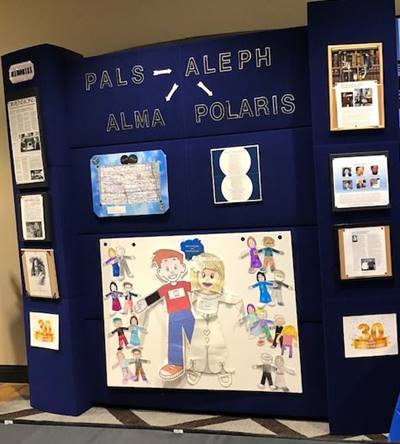 ODIN was displayed on the conference TV monitors. NDLA had approximately 185 attendees. Many stopped by ODIN's booth to inquire about the Polaris migration, Alma migration, statewide database access and the new ODIN website, due to be unveiled in December 2019. Networking continues to be a strong focus throughout the conference.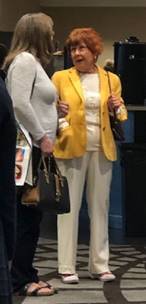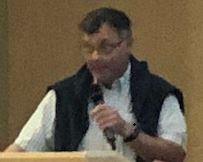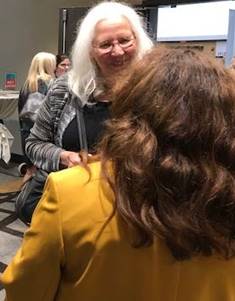 Doris Ott, former Mike Safratowich, 2019 NDLA Sandra Hannahs talking with
ND State Librarian Librarian of the Year Wendy Wendt