ODIN - 30 Years - Grand Forks celebration June 4, 2019
On June 4, 2019 from 3-5pm, ODIN celebrated 30 years in Grand Forks with a celebration at the Information Technologies building where the ODIN Office is located.  Two more celebrations are scheduled for Bismarck (July 16) and West Fargo (NDLA Sept 26) – please watch for more information closer to each celebration.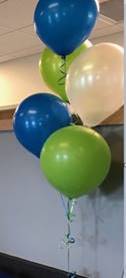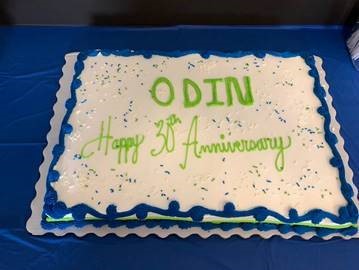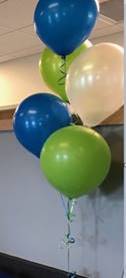 Shelby Harken & Frank Slater were both given a Certificate of Appreciation along with the Chester Fritz Library.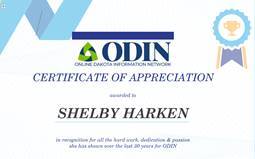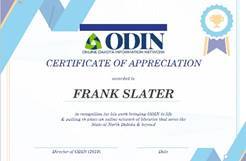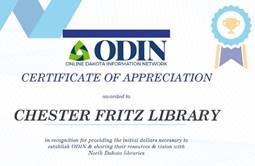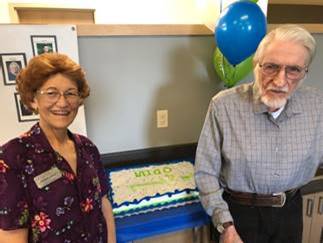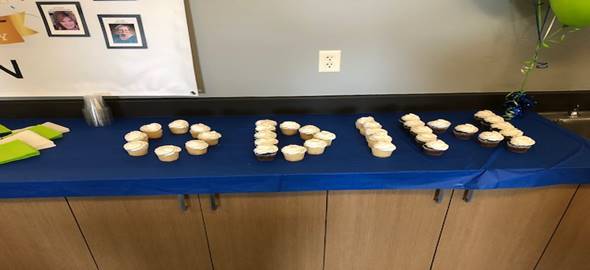 To celebrate our 30 years, Ginny Millette & Cheryl Hoffmann put together the display below.  Ginny also put together a traveling "Flat Odie".  There are lots of stories on our website about his visits to our member libraries and he's not done visiting yet.  Check out: The Adventures of Flat Odie   And not to be a spoiler but hey…… Flat Odie got married at New England, ND when 4th graders decided he needed a mate (Polaris) – There were even wedding guests.  Now, that's imagination!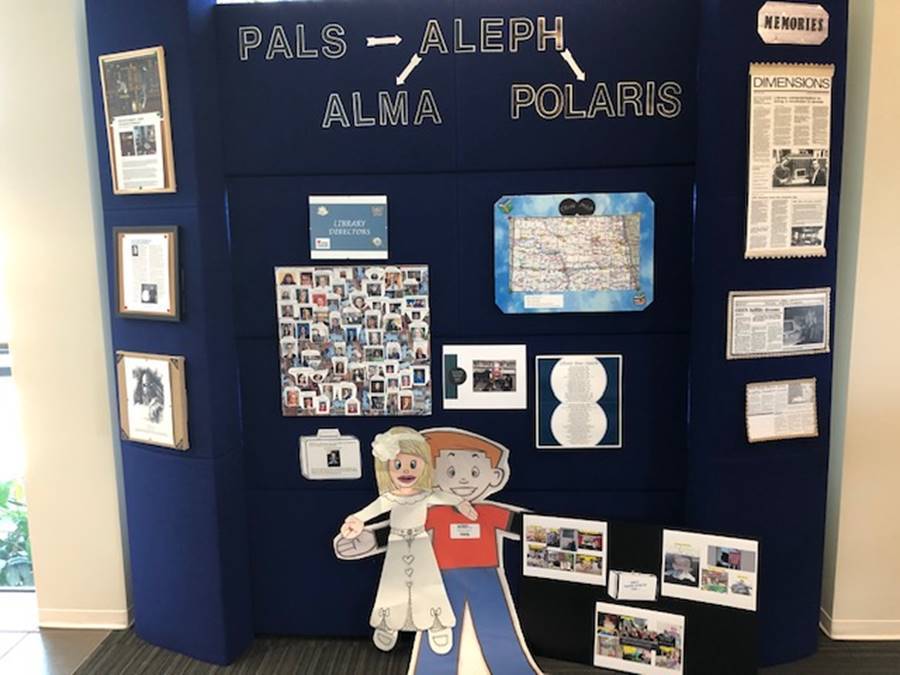 Here are some pictures from our celebration in Grand Forks: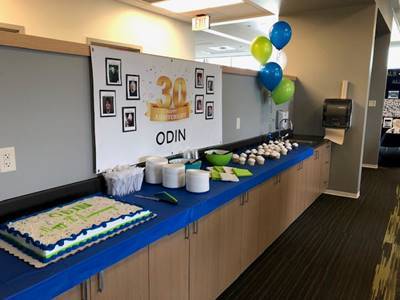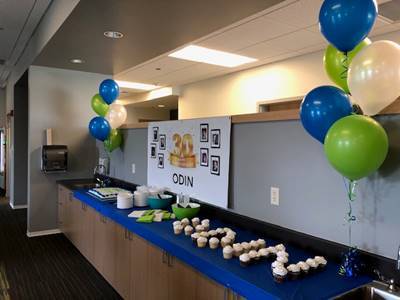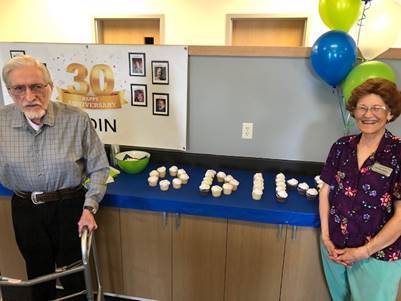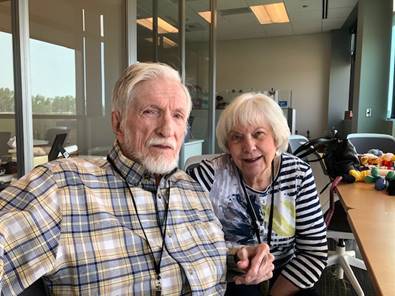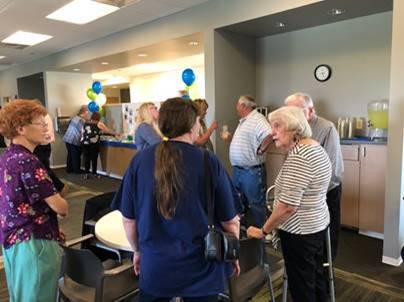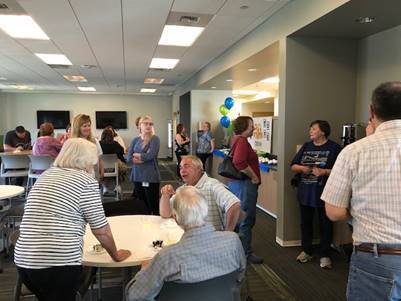 Ellen Kotrba, the Director of ODIN pointed out two constants in 30 years of ODIN -----------
1st – PEOPLE are the most important commodity of technology
and
2nd – TECHNOLOGY is an every-changing environment.

Ellen, Shelby Harken & Joan Erickson led people in singing some of the ODIN barcode song (sung to tune of Rawhide)
(Lyrics by Michael Hurley, formerly worked @ Chester Fritz Library) 
ODIN, loadin', codin'
a sense of great forbodin'
books with short lines wrote in … Rawhide?
Don't try to understand 'em
just peel, adhere, and band 'em,
Don't do no calculatin',
or soon you will be hatin',
hatin' little lines that drive you wild.
CHORUS:
Peel 'em off, stick 'em on, close 'em up,
shove 'em in,
rip 'em off, put 'em back, wrong ones!
Tear your hair, don't you sweath (others there),
life's no fair, I declare … Rawhide?
Loadin', ODIN, codin'
A sense of great forbodin'
Books with short lines wrote in … Rawhide?
Title, lines, and number,
those codes they will encumber,
all your waking hours from eight to five.
ODIN's codes go straight in,
no matter what beratin',
is coming from the people far and wide.
We all discover problems,
inconsistencies and sore thumbs,
and eyeballs that float from side to side.
CHORUS:
Find a book, check its spine, numbers match, code is fine,
Put it on, slap it down … Rawhide?
Volume Four! I was sure! Take no more,
On the floor, my head is sore … like … Rawhide?