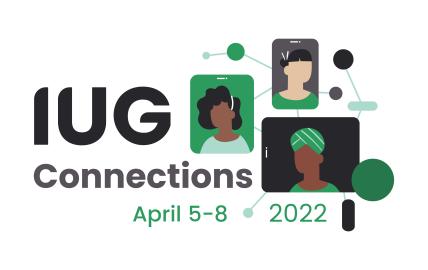 IUG 2022 Virtual Conference
UPDATE: The opportunity for the ODIN sponsored registration has expired. This link remains for informational purposes only.
IUG Connections Conference
email sent to odin-pks-oac and odin-pks-syslibs lists:
Innovative Users Group Conference - 2022
On April 5-8, 2022, the Innovative User Group will meet for their 30th annual conference, and ODIN is willing to pay for one spot for each ODIN Polaris member library who wishes to attend. If you project in one room, you may have more than one participant view the presentations.

The virtual events ODIN thinks you may be interested in are included in this link: https://www.odin.nodak.edu/form/iug-2022 - check which presentations your library is interested in and then include 1)the name of the person sending in the form 2)the library name 3)email of person completing form and 4)phone # for questions. ODIN will then register you and send you information on how to access the conference each day. You will have up to six months after the conference to go in and view the recorded presentations. You have until March 18th, 2022 to register at https://www.odin.nodak.edu/form/iug-2022
Cancellation: If you need to cancel your registration, let us know before March 17th and we'll be able to request a full refund. After that date, registration fees cannot be refunded to ODIN.