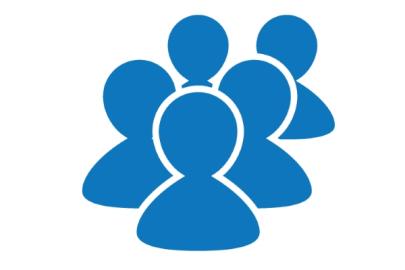 Polaris Cataloging User Group - October 24, 2019
October 24, 2019 – PKS Cataloging Meeting
Cataloging Training – everyone signed up? Still limited space in each session which run 1.5 days 2 sessions in Bismarck – Oct 29 until noon on Oct 30; Oct 30 afternoon – Oct 31 2 sessions in Grand Forks - November 5 until noon on Nov 6; Nov 6 afternoon – Nov 7
948 tags – Al will delete during extract process – noted that the $z addition looks better but will require some additional cleanup after go-live to reduce duplicated info (such as North Dakota author, etc.)
*** North Dakota State Library – considering a change NDSL? ND State Library? State Library? Jason will add to Discovery/PAC group agenda for discussion also.
Authorities checking – how are things looking after demo last month? Kristen – NDSL (and anyone else available to test) to check authority updating and report back. Depending on results the next step would be to try a batch update. If that works well, we can gradually work our way through the database updating chunks of records at a time. We should also find out more during the Cataloging Training.
*** Kristen should have client installed on her PC tomorrow morning and be able to start checking tomorrow afternoon. She has reviewed powerpoint and commented it looks pretty simple. We also discussed this may be covered in the cataloging training starting next week. Kristen will report back on her testing.
Data checking – how are things looking? We still have reports of issues with data merging. Thank you to those that have reported. Polaris staff is investigating -- we will update you as soon as we receive information.
*** Please continue to report if you find issues.
Diacritics --- appears to be resolved.
**** ALEPH record with copyright symbol not displaying correct was encountered and questions. Will check on UTF issue from years back that affected the 260 $c and 264 to see if that might still be problem.
PAC customization -- Question was asked about the formats and material types in the PAC. PAC User Group will be discussing options and presentation for the ODIN SEARCH page. Watch for upcoming meeting notices!
*** Jason looking at the reported issues --- Discovery/Reference Group will be exploring further.
Stat classes --- Stacey sent out information to main distribution list. Responses were favorable. Megan and Ginny are working on implementing the changes needed. They are starting with NDSL cataloged libraries and will expand to those that responded to email.
*** Megan has done a few libraries already. LEA ZNE CPL Libraries to spot check be being applied to other records. She sent out email after meeting to list asking about CIRC-CREATED stat class.
Data cleanup – Another round of reports for data cleanup similar to what was sent earlier in the year will be coming out soon. Review any items listed for your library. If you have questions, make sure you ask.
*** Reports have been run by Megan and should be emailed to libraries end of this week. Please review and address any cataloging related issues. Let us know if you have questions.
November 24th – signoff for data review question: When will access to test system be suspended? ANSWER FROM ANN: Shortly after you sign-off, we will move a copy of the current database (on the production server) to your Test database, and staff will then be able to access and train on that database until you go live, and it will be available after go live for testing and training as well. The production environment will be unavailable to access while we are doing the final data load for go-live.
Overdrive and RBDigital – Ann has started configurations and sent ODIN Office more information for discussions. Will keep you updated on progress within the next few weeks and this may be something that comes up during the cataloging training sessions.
Meetings -- We will continue to meet weekly if we have items to discuss. Make sure you send in your agenda items by Wednesday noon so I have a little lead time to add or maybe even track down an answer for you.