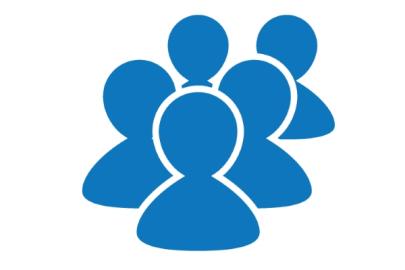 Polaris Cataloging User Group - January 30, 2020
January 30, 2020 -- PKS Cataloging Group Meeting Notes:
Agenda:
Update on Data Issues & Standards:

Large print and regular print item merging. Remove 020 $z if you run across it. UPDATE: Info from Ann: "The bulk deletion of the 020 and the 035 is not allowed, it would be an enhancement request. Staff can do it individually but remember those are tags that are used for deduplication and searching."

We will revisit dedup rules again next week – specifically author/title match points. *** Lynn to put on agenda for discussion and send out info before next meeting.
Can also set up profile to use your own rules for specialized loading deduping.
Explore possibility of work session or "cheat sheet" for reference from Stacey. UPDATE: *** Megan/Jason still looking for procedure to isolate those records. In meantime, Kristen said taking them out will help with the dedup and not hurt anything.

Some audiobooks (on CD) have a 506 field in bib that says Restricted to PRINT DISABLED Patrons. If library needs to include message, that should go on their item record. If you run across them, please create a record set so they can be removed. Jason made the record set: nds_authgate_patrons owned by ODIN Search during discussion and others were able to find and edit it. Reports have been run in ALEPH. UPDATE: Stacey created dataset on Polaris to start process "print disabled notes to fix" continue to add other records as you run across them.
Digital branch – restrict access to update – email sent to Ann UPDATE: Is the load ALL the records or just updates? Lynn to follow up on ticket w/CDISC. Ann was not sure if full load or just updates.
NGF/CRM/NDSL strange bib with invalid 035 – Resulted from copy cataloging from LOC. Linda sent out message for copy catalogers to not pull anything from LOC until further notice. Option: Jason could disable the LOC z39.50 connection but we need to check with Linda to verify the Copy Cataloging processes.

New Items from this week:

Tips/hints

Bib search/item search – can search barcode in bib search and it will bring up the bib it is attached to. Warning – there are BIB control numbers and ITEM control numbers to make sure you know which one you are searching.
Can browse by call number in PAC when in your own specific branch – not in the ODIN Search.
PAC search can be done for OCLC search. Use the Boolean search and enter oclc=nnnnnnn to pull the up record. Suggested to mention during Discovery meeting too.

New listserv – ODIN-PKS-CAT@listserv.nodak.edu -- let the ODIN Office know if you need to be added or deleted. Members are encouraged to use the list to discuss issues or ask questions as needed.
Limit what branches are seen to be limited by login – Stacey will provide login for Ginny to implement change and make sure the permissions are in place and don't create problems before doing all of logins.
DIP acq records – Stacey is working with their ACQ staff to add publisher and date (and UPC for DVD), to the skinny bibs so matching/dedup should work better and reduce chance for working against each other.
Question on if some overdue/lost items were not migrated? NDS thought there may be some items did not come across but could not isolate specific examples. If you run into any overdues or lost items you thought should have been migrated but you could not find it, please report ASAP so it can be checked out!
New documentation in the works for Polaris import settings by Stacey and Jessica from NDSL for both on CAT Express and Connexion client. It could ready as early as next week.
Deduping two bibs already in Polaris. It will save the 001 from the record being removed into the 035 to the records that remain. ALEPH system numbers were put in tag 914 and Kristen has been placing "extra" system numbers in tag 924. This has been reported to Ann and we are waiting for response back. The 001 to 035 move will be examined further in the dedup tables to see if answer is there.
Print disabled in 506 – reports are available on ALEPH to review.
Lost status - Catalogers cannot assign or remove "lost." CIRC Group has discussed issue also. WFP reported they are able to check material back in and then it can be deleted if the material was recovered. WFP thought they were able to get material into a "withdrawn" circ status to address later. Bobbi from NGF suggested unchecking the "Show in PAC" box on item and that works well for them. This may be an issue that CIRC User Group works more with and let us know how to handle.
REMINDER: ALEPH clients should be uninstalled after Friday!!
Question: should catalogers be adding 949 in records? Response: it should not hurt anything but not sure what benefit it provides. In ALEPH it was configured to add to holding. Templates are set up to use 852 fields instead.
Question: Are people leaving the 655 in the bib records? This is the same question as the Subject Heading Display under Future topic below. Discovery Group can specify what is needed to be displayed in the full display PAC but is deferring to the Cataloging Group. Kristen has been eliminating duplicates when seeing exact same wording (for example Historical Fiction). PAC display is granular enough where some of it can be suppressed even if in the bib records. One option is to bring the tags in and if the Discovery Group wants to suppress, Jason can remove from full display. However, any fields brought in would be eligible to show up in results from Subject related searches.
Point to consider: You are cataloging for "the libraries in our state" not just your library anymore. This mindset might help when making decisions what to keep.
Subject heading display – group to decide on standard to include FAST and/or BISAC. Potentially leave in for now and can be suppressed in future if needed. List to be provided to Jason to test on TRN server displays after discussion. Kristen has several examples to share and work from.
Meeting schedules: we can set a different schedule if needed – every other week, once a month or even shorten meeting times.

Future topics:

How to deal with duplicates? Who is responsible for searching for them? Who do we report them to? Who fixes them? Etc. *** this will be revisited in the future when we have used the system more
Authority records - New release of Polaris installed on TRN and authority processing needs to be tested before applying to PRD. Lynn will work on procedures to work through the database.

Update from libraries – how are things going?

Please share any tips or hints you run across with either the listserv or at meetings.
Meeting Links
Attached File(s)