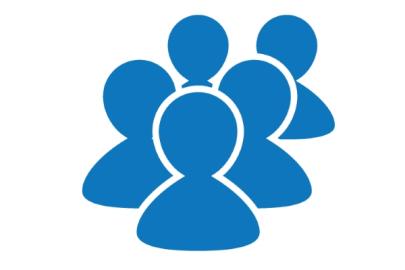 Polaris Cataloging User Group - January 02, 2020
January 2, 2020 -- PKS Cataloging Group Meeting Notes:
Agenda:
Update on migration activities

Overdrive/RBDigital

Overdrive: no problems or questions reported. Request feedback from libraries when new records are automatically loaded so we know that process is working as it should.
RBDigital: initial import failed due to a problem with a vendor number. No update from vendor yet. *** records have since been loaded.

Month end reports

Stacey shared reports she found useful. They are found in the Polaris client under Utilities/Reports and Notices/System/Statistical Summary. This can list PKS library-wide or by individual libraries. Jason sent out information on Printing from Polaris Remote Client working with ScrewDrivers install that should make printing easier.

Data Issues & Standards

Discussion on large print and regular print item merging. Can put all the ISBNs on individual record and use $z for large print. Kristen submitted ticket with recommendation was to match for the 020$a instead just 020. *** sent to Polaris for recommendation – configuration is not that granular.
NGF submitted ticket regarding this incorrect matching --- TD11786432 solution:
When I looked at the options, directly above the lower pane are options. If you hover over the big minus sign, it says "Remove Selected Record from Replace List (Ctrl+R)." By any chance did you try clicking on that to remove that existing record and then saving your new record? That way it should not overlay the existing record and create a brand new one with your information.
You can remove unwanted/incorrect matches from lower pain using the above method or cancel to create a new bib record. Discussion on NGF and "Critters" DVD and making final status.
Current configuration for bib/aut dedups and the documentation showing what options are available were distributed last meeting. Further discussion is needed on what configurations may need changed after time to review documents.
245 $h – ticket submitted saying it was no longer valid. Validation rules have option for OBSOLETE. 245 $h has been designated as OBSOLETE.
263 is also OBSOLETE after bib record is loaded (estimated publication date).
0359 – ticket submitted requesting option to not be checked during validation. During migration to ALEPH 0359 was used. This is no longer needed. Remove from validation list and cleanup database as you run across them.
Series name -- in the 245 |a and the individual volume title in the 245 | p (not |b, note) or just putting the individual title in the 245 |a. Affects children's titles most often and since both are valid it is a library's preference on how it is cataloged.
100 $e – ticket submitted regarding consistent use of this tag. This tag is optional and relatively new. Sent to Polaris and it would be an enhancement. Test on TRN server.
Automatic creation of item records – anyone set up import profile to do this? Yes, NDSL is having issues with call number coming across (configuration was set up to Dewey and updated after the meeting) but everything else was working correctly. Information was being retained in BIB record but not ITEM record.

Future topics:

Subject heading display – group to decide on standard to include FAST and/or BISAC.
How to deal with duplicates? Who is responsible for searching for them? Who do we report them to? Who fixes them? Etc. *** this will be revisited in the future when we have used the system more

Authority records

New release of Polaris coming in January – unknown timeline.
If interested in testing and working with the authorities, let Lynn know. Kristen has the NACO training and has volunteered.

Update from libraries – how are things going?

Most problems have been related to permission adjustments. Continue to send in screen shots if you run into problems to help isolate exact permission needed.
Getting caught up and setting up import profiles.
TRN server is available but is from beginning of December so out of date and configuration changes are not in sync at this point (permissions, profiles, database tables, etc).
Stacey noted that some reports can be looked at before they are finished so they may be incomplete. Report should show END time to ensure completion.
Cataloger at WFP will be out for medical for several weeks. They may have to delay new titles coming into the system but will likely be able to add items to existing bibs during that time.
Please share any tips or hints you run across with either the listserv or at meetings.
Meeting Links
Attached File(s)