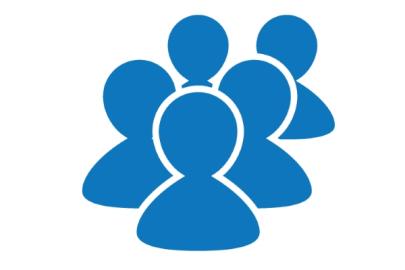 Polaris Cataloging User Group - February 27, 2020
February 27, 2020 -- PKS Cataloging Group Meeting Notes:
Agenda:
Update on Data Issues & Standards:

Large print and regular print item merging. Remove 020 $z if you run across it. UPDATE: Megan/Jason -- procedure to isolate those records still being worked on
Subject heading display – group to decide on standard to include FAST and/or BISAC. Potentially leave in for now and can be suppressed in future if needed. List to be provided to Jason to test on TRN server displays after discussion. Kristen sent several examples to share and work from. UPDATE: Poll sent out to listserv as to what tags are being retained and which are being deleted (any 6xx tags). DIP, Statewide Catalog Development Libraries, NDB all do not make any changes. NDSL deletes BISAC, Sears, MESH and foreign language headings. UPDATE: NGF had deleted what they did not want in the past – how does this impact the other libraries? Need feedback on WHAT DO YOU WANT TO MAKE SURE IS RETAINED?
Digital Branch - Any reports available to identify physical records merged with digital record? UPDATE: Lynn was able to identify 8 records that improperly merged. It was reported to the affected library to fix and progress is being made. Please report if you run into any further records with that problem.
Migration residue – bib control number 1 had many items attached that did not have a bib associated with it. There were 3 correct linked items. The other 184 were moved to BIB control number 1048105 for evaluation. All the records except a small handful had a DELETED status on ALEPH. Most of these records were for ND Supreme Court. UPDATE: The records have all been fixed and bib record deleted.
Last week Kristen mentioned ODIN Classic is still available for searching. UPDATE: Lynn checked if holds could still be placed in ODIN Classic. When placing hold received error message: You have reached a maximum limit or are ineligible to request! Please see a librarian!
Discussion topic: When a book is part of a series, each cataloger has a choice between putting the series name in the 245 |a and the individual volume title in the 245 | p (not |b, note) or just putting the individual title in the 245 |a. – this can present issues for reporting (multiple records for same book) and holds.

Q1: Is this a problem for your library? – Yes, Public Services indicate there is a problem especially when it comes to HOLDS. Children's books are the most frequent examples.
Q2: What is your current practice? NDSL generally goes by Title Page. NGF used consistent process also based on Title Page and made sure the same series matched. Series name is entered in prefix (local so not impacting other libraries). WFP has grouped items on shelves – unsure of exact cataloging process. Stacey's libraries typically put title in 245 and series in 490. DIP tries to keep similar to Stacey's libraries. Graphic novels create unique problems.
Q3: Should there be a standard for our libraries? Yes. Need feedback from Discovery – Kristen to provide Jason examples to send to that group for discussion and decision. Kristen to run reports to analyze which practice is more common among libraries. UPDATE: Still working on analysis.

Discussion topic: MARC fields to set in the templates to be stripped out of OCLC during import: 029, 263, 938. These are all vendor-specific fields that are not intended to be used by libraries or patrons. We have several options ….

#1 set up tags to delete in the default which would limit your flexibility but standardize across all libraries (assuming everyone can agree)
#2 have a recommended standard for the Import Profiles and let each library determine what is best for what they are doing. This would allow for different tags to be deleted in different profiles as needed
#3 In release 6.4 (currently available on TRN environment and soon to be installed on PROD), there is an option to delete all instances of a defined tag – not just the first or last during a Bib Record Bulk Change. This should be of great help in some of the remaining cleanup activities.
#4 set up profile in OCLC to strip out tags on import. *** UPDATE: Lynn setup TRN server on 2/26 to not retain tags. Bobbi will do some testing when she has a few minutes.

New Items:

Cindy (DIP) doing research into what items are owned and comparing to skinny bibs and holdings in WorldCat. She sent out document explaining process on 2/26/20. Comments or discussion?
Discussion topic: Cataloging two different editions of same recording by the same narrator, just re-released three years later by a different distributor -- for shared catalog purposes, we'd probably want to make that one record. No patron is going to care whether it's the Hachette edition or the Time Warner edition when it's the same content and narrator. Discovery Group was fine with combining them. UPDATE: Different ISBN numbers could be problematic. Could present extra work for catalogers to have to verify the different editions and perhaps to choose something other than "the best record."
Discussion topic: Cleanup of the Import Profiles. Email sent to odin-pks-cat on 2/26. Update: Lynn to follow up with misc catalogers and report back next week.

Future topics:

Authority records - New release of Polaris installed on TRN and authority processing is ready for testing. Lynn will work on procedures to work through the database. No update. - Update from libraries – how are things going? Please share any tips or hints you run across with either the listserv or at meetings.
Locating bibs by their status – Stacey email 2/25/20
Go with your gut – Bobbi email 2/26/20 – records not found in ISBN search or 035 search (Kristen)
Megan sent a link for the SHARE consortium in Illinois that also has a central shared bib. She thought we might find something useful on their website: https://share.illinoisheartland.org/policies-and-procedures/bibliograph…
Jason sent list of Polaris OrgIDs that could be useful when configuring FirstSearch.

Upgrade PROD – times/dates that would work – any time available is fine with catalog group as long as we get advanced warning.