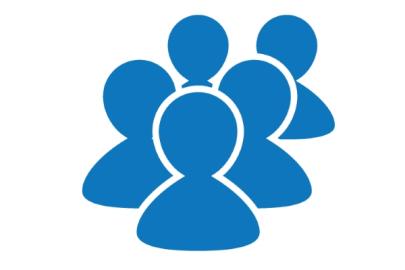 Polaris Cataloging User Group - December 19, 2019
The attachments sent with agenda included:
PKS-Cataloging_DedupTables.docx – These are our current configuration tables for rules in place for Bib and Aut Deduplication processes.
BibAutDedupTableOptions.pdf – Information taken from the online help listing and commenting what rules are available for the above tables.
Agenda:
Update on migration activities

MARC validation rules – customizations have been made

049$a now allows duplicates
099$a now allows duplicates
590 eliminated validation

Overdrive/RBDigital

Overdrive imports took place overnight and are in place. PAC customizations were needed to include the Digital Collection for individual views.
RBDigital import should start tonight (approximately 10,000 records) so those records should be available by end of week.

Followup to being able to see entire system-detected duplicate message (video). Columns can be adjusted so the complete message can be seen.
Dedup issues/formatting – manual. "Skinny bibs"

Skinny bibs will have to be overlaid with the complete records as they are ready.
Question on matching and provisional records being created. There is a setting in the import profiles templates that allow you to take based merging on the encoding level to take the more complete. This will overwrite the vendor records since they have lower.
Another cataloger used configuration to save base record if duplicated but retain fields from incoming record. This worked well for what she was doing.
Discussion on large print and regular print item merging. Can put all the ISBNs on individual record and use $z for large print. Kristen submitted ticket with recommendation was to match for the 020$a instead just 020. NGF submitted ticket regarding this matching --- when resolution is reached, it needs to be communicated to Cataloging User Group.
Brief discussion on the attachments showing current settings for the bib and aut dedups and the documentation showing what options are available. Further discussion is needed on what configurations we may need changed after people of have time to review documents.

Description/volume information – Some volume information is being stored in the public note instead of description. This happens when the enumeration/chronology was not entered but the volume information was entered in the description field.

Update from your libraries – how are things going?

NDS – focus on loading items to existing bibs. Have started using loader and things are going well, some permissions issues have come up. Stacey was able to load item record without a barcode but Lori has been getting an error message when that happens to remind her to put that information in. ** need to check permissions to see if Stacey has different permissions than Lori
NGF – adding items to existing bibs, imported small files but ran into error in duplication, starting to create and use templates which is making things a lot easier.
DIP – have run into a few skinny bibs being used as the base record. When full record is brought in, it should overlay the skinny bib. Stacey sent recommendation earlier this week to list about running an ALEPH report so if some of these need to be recreated you would have the information available. ALEPH should be accessible to PKS libraries until end of January.

Permissions – able to do what you need to do? Limiting to your own library?

Several libraries have had issues with permissions that have been resolved.
If you should run into problems, the best way to get what you need is to include a screenshot of the error message that comes up and submit a ticket. The error message will give the exact name of permission needed.

Item templates – can be set up to use template value to override anything being entered at the time of entering the items.
Authority records – recommended settings

New release of Polaris coming in January and it will have improvements in the authority process. It was suggested we wait to pull all the authority records until that is in place.
When records are saved now, the system goes out and checks the ZMARC file an brings in the heading. Because there are very few authorities records are currently saved in our system, the saving process takes a lot longer. This timing will improve once we get more authorities into our system.
Recommended settings in templates (at least until the authority work is completed in January):
Image

Anyone interested in being included in testing and working with the authorities should let Lynn know. Kristen has the NACO training and have volunteered to help with that.
Brief demo for finding deleted records and "undeleting" them using the Find tool.
How to deal with duplicates? Who is responsible for searching for them. Who do we report them to. Who fixes them. Etc. *** this will be revisited in the future when we have used the system more
User Group Chair election

Congratulations to Stacey Goldade who will serve as the Cataloging User Group Chair starting in January 2020.
Meeting Links
Attached File(s)