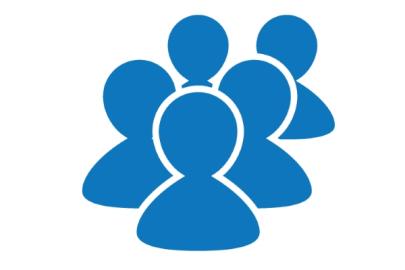 Polaris Cataloging User Group - April 22, 2021
April 22, 2021 -- PKS Cataloging Group Meeting Notes
Agenda:
New items:
What's new in your library? Questions?

Grand Forks – open 10-5 most days, Thursdays they are open until 8pm and closed on Sunday. They are not quarantining books anymore.
Dickinson – pretty much doing things as normal. They have started story times again with limited slots available, and planning summer pretty much as if everything was normal, with some alterations. They have been open normal hours for a while now.
Carrington – Nothing new here, proceeding as normal and gearing up for summer reading.
State Library – relaxing some restrictions, masks are no longer required, they are just encouraged. They are not asking screening questions anymore, and they are not covering public keyboards with plastic wrap. They are continuing to disinfect if someone has used the keyboard.

Purging deleted bibliographic and item records – I contacted Michele at the State Library, and all public libraries have compiled their data, so we are okay to proceed. Liz thinks the purging of deleted data can happen pretty soon. She has been working with Simply Reports, and she has pulled a report of deleted items that were only for December 31, 2020 and before. So she can purge the proper items. She plans to send an email out to all PKS libraries ahead of time to let them know what is happening, and asking them to let her know if they have any concerns.
Discussion

Stacey ran a report on what the State Library's numbers are currently, so that when she hears that the purge has been done she can run it again to see if the numbers make sense. She supposes that if others want to do that they can. It will be interesting since this is the first time we will be doing this.
Bobbi asked, she understands that we are purging items that are deleted, but what about items that are marked as "Withdrawn?" Stacey answered that they use the "Withdrawn" as a status to indicate the item will be deleted. Withdrawn status removes it from the PAC, and for them it indicates the item is back in their office getting ready to be deleted. The items will "withdrawn" status won't be touched, Liz is only purging the deletes. Bobbi explained that they had done a huge weeding project, everything they got rid of they marked as withdrawn, and not deleted. Stacey noted that "withdrawn" is just a status like "in repair" or "at bindery" so it does hide the item from the PAC, but it is not the same as deleted, and the items with that status will still need to be deleted. Bobbi will create record sets of the withdrawn items by collection and delete them that way. Stacey concluded that marking them withdrawn is not wrong, it is just the first step when getting rid of items.
Pending/old items:
Collection names in Simply Reports: Propose that we add the collection code in parentheses after the collection name, for collections with the same name. – We tried adding the collection with its code in parentheses after the name, but it made the display in the client ugly. In the end we slimmed down the number of collections with the same name, we now have one each Main Collection, Reference, and Vertical File. – This project is finished. A possible project could be to streamline collection names in Polaris since there are some duplicates. Stacey remembers working through the collection codes pre-migration and that it was a lot of work. Maybe there is a handful that could consolidate even further. It may be difficult to get everyone to agree on terminology.
ODIN project to clean up 029, 263 and 938- Stacey said that most libraries delete these during cataloging because they are not useful. In the past we asked if they could be bulk deleted, and the functionality wasn't in Polaris yet. With the 6.4 release of Polaris we now have the capability to bulk delete all instances of a tag. The group decided to have these three fields stripped from records in the catalog. – Done. Stacey asked if this could be repeated in the future if more have crept in, and Liz replied yes.
Orphaned bibliographic records – All the bibliographic records have been taken care of. I ran a report of bibliographic records without items in SimplyReports and after filtering out ebooks from OverDrive I had 5 bibs from March and 16 bibs from April, most from the day before. So, I don't think we have a problem with people deleting only the items and not the bib. Liz will look at this every six months or so, perhaps we could clean out orphaned bibs after they are in the system for six months.
OverDrive record loader – This has been broken since August 2020. Lynn continues to ask them for updates and to push them to fix it. Update: We believe this is working the way it should now. Liz showed how to sync the OverDrive materials by clicking the "refresh econtent" button in a patron's Polaris account.
Diacritic documentation - small script l (for leaves) can be spelled out instead of using the symbol and designated as leaves. Documentation will focus on copyright symbol updates. Lists will be distributed to libraries for titles to update. The small script "l" is cleaned up, and Lynn is working on the copyright symbol clean up. This cannot be done with a global change. From Lynn- she is still plugging away at these and is making progress.
Meeting Links
Attached File(s)