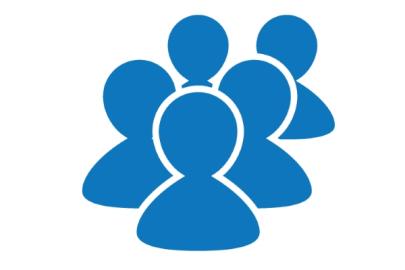 Alma Cataloging User Group - February 2022
Comments/Questions?
Tuya Dutton – has been working with the UJ analytics reports for IPEDs statistics and she realized that some of her numbers for electronic resources much higher compared to previous years. Is this a common trend among other libraries? Shelby responded that her numbers at UND came out okay except for one online database category. Ben at VCSU has also noticed, he had to recheck to make sure it was right. He was noticing some numbers above usual. Laurie at UND-Law, she didn't use the numbers from report because she thought it wasn't right. She thinks it may be because they have not done the clean-up from migration for electronic resources. Tina thinks a contributing factor could be that there are a lot of open access and other types of collections from the NZ that are being included in counts that might not have been counted in previous years. Kelly noted that Tuya is doing IPEDs for the first time, that doing it the first time will be different from the previous director, and you will get your own system of what you are going to count.
Ongoing Topics:
Network Zone: prepping for Merge and Combine Inventory

Brief level rule- Shelby, Jenny, Tina, Ben, and Liz met January 12. Decided to modify the default rule so more records would be recognized as full-level cataloging. We are removing the requirement for the 042 field and the 050 field.
At the end of our meeting, we decided to put off doing the merge and combine inventory in the NZ for now.
Liz will make that change in the NZ, and those records will reflect that change. Any libraries that also want that in their IZ zones, please let Liz know.

Network Zone: delete "unused" bibliographic records

Liz plans to delete network zone unused bibliographic records on Feb. 16
If you have a concern and need this delayed, please let Liz know. Shelby- if we had something in the IZ that we did not link to the NZ, they are still fine, they just won't have anything to link them to in the NZ. We could just share it with the NZ. We think the number of records to delete is so large because electronic records migrated to the NZ and then libraries unlinked them from the NZ to manage them in their IZs. Hopefully, there won't be so many in the future. UND needed to migrate records into the NZ, then locate the orders and use the CZ records for packages. After that, she deleted the records for the ejournal, but that left records in the NZ.

Automatic deletion of NZ bibliographic record not held by other institutions setting – after deleting unused records Liz will activate this setting and send out screenshots of the workflow.
The new EBSCOhost openurl resolver has been set up for all NZ EBSCOhost databases. If you need assistance with setting this up in your IZ please contact ODIN.

Shelby has not removed the integration profile for EBSCO from her IZ because of concerns about electronic collections they are getting from UNF and MINITEX that do not use the UND customer ID. Liz suggested she put in a ticket with the collections she has concerns about.
New Topics:
Cover images in Alma search results. Liz noticed that the UND sandbox had cover images in Alma search results, and the NBJ sandbox did not. If you would like to have cover images appear in Alma search results do this configuration: Configuration > Resources > Search Configuration > Repository Search, under thumbnails select "Show for all objects." This requires the Catalog Administrator, General System Administrator, or Repository Administrator role.
Ideas for future open discussions?

UND has old records with 035s with OCLC numbers and the system number and then a repeat of the OCLC number with an indicator 9. This appears to be creating problems for Alma to create borrowing requests correctly. It seems to be pulling the system number for the OCLC number or vice versa. Is UND the only library that has 035s with a 9? Laurie thinks that she has seen some 9s. Jenny thinks she has seen them too from a prior migration. They appear to duplicate an existing OCLC number. Should we get rid of them?
NDSU has a legacy issue with linked records, boundwiths or parent-child relationships, cataloged separately linked together for the title itself. At some point, especially if there are others wondering how to address those. Previous handling of them was IZ-based. If there were others who would like to talk about that too, it could be a discussion topic. Related to this, Shelby has noticed that if the enumeration and description on an item in a linked relationship was not formulated according to NISO standard, (i.e., V.1:pt.2) what happened was part 2's numbering went into Enumeration A, and there is nothing in B. The 773 changed, and now it says "2" instead of what the volume number is. All the the 773s are wrong as well as all the items. Anything they did in Aleph that has the colon in there are okay, but if there is no colon and used "part" it is finding that and switching the numbering in the 773. It makes the Primo display terrible because they are all "1, 2." This will be a major cleanup that affects the 773.
Open Discussion:
Metadata editor

Shelby- when she is cataloging, she wants to add a holding and an item. After adding the holding the option to add an item is active. At no other time is the menu for adding an item active. When she tries to add an item and has not saved the holding record first she gets an error. Why is it so hard to add an item?
Tina- the validation rules that generate what Alma feels are the errors in your bib record, she feels like she doesn't have time to tweak those to make them accurate. If that function worked meaningfully and wasn't something that she has trained herself to ignore. Most of it has to do with MARC format updates that have fallen out of date. This is something we could discuss as a group.
Shelby- Amount of time waiting for the metadata editor to respond to what you are doing. For example, typing in the holding record, and maybe she has misspelled something, she must wait for what feels like a very long time waiting for the red bar to go away, even though she has already corrected the error. Too many times in general that you are waiting for the metadata editor to respond. You cannot add two lines at a time unless you use a template. Waiting for the system is extremely frustrating. Kelly agreed with how frustrating it is. She noted that you cannot change a tag number entered by accident, that you must delete the field and add it again.
Ben has noticed the delays, and a similar thing with editing. When copying and pasting, sometimes it will copy the entire field when you want part of it.
Tina –She now pre-searches everything before using the metadata editor because the way it presents potential matches is unhelpful. Shelby said that the items it presents as duplicates are often not correct. Tina said if she had the option to turn it off at the local level she would. It would save time. That could be an enhancement request to be able to turn it off locally. Also, what is it matching on? Is there a list? Could we tweak that in any way?