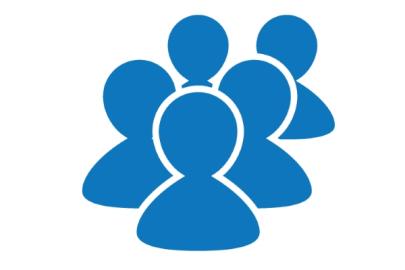 Alma Cataloging User Group - April 2022
*** Moved from 4/11/22 due to NERS discussion.
Attendees: Amy Carson, Shelby Harken, Ben Ferguson, Michael Lewis, Jasmine Lee, Laurie, McHenry, Linda Olson, Tina Gross, Jenny Grasto, Julia Cater, Tuya Dutton, Anja Martin, Lisa Grover, Monica Struck, Liz Mason, Lynn Wolf
Comments/Questions?
Tina – NDSU has a new staff cataloger receiving and rapid cataloging associate, Anya Martin. Welcome!
Laurie – She will be retiring in June from the UND Law Library.
Ongoing Topics:
Bibliographic records with first indicator "9" in the 035 field. – These fields have been deleted from the records in the Network Zone.
We have a ticket into Ex Libris asking questions about the bib record match process that happens when saving in the metadata editor – 1) what is it matching on? 2) can it be turned off.

The out of the box match process that we are using when saving with the Metadata Editor is "Fuzzy Non-Serial Match Method."

ISSN
ISBN
LCCN
CODEN
OCLC unique number
Other system number (035 field)

Maybe we want to try Extended Fuzzy Non-Serial Match method or Title Statement Extended Fuzzy Non-Serial Match Method see: https://knowledge.exlibrisgroup.com/Alma/Product_Documentation/010Alma_…
We cannot turn the match on save off, this would need to be an enhancement request.
We had a discussion of matching methods, and how do we use this functionality. The system seems to be set up assuming you have not done pre-searching, and it is taking a broad approach to matching. Do we want to use it that way, or do we want to use it when we want to link a record to an existing record, and in that case we can tighten up the matching.
Recommended that Liz announce the change on the listserv the day the change will be made. Decided to use the match profile "Unique OCLC Identifier Match Method."

Any more validation errors you would like to report? So far, we have 019 field and the OWN field.

Tina discovered that she gets a validation error with 505 $t and 590 $9
New Topics:
OCLC has started to add headings from other vocabularies to bibliographic records. The concern is how this will affect the Primo display for these records. Has anyone noticed any of these records in Primo?

We haven't noticed a difference in our Primo displays yet. Perhaps we won't see them in Primo we are not sure. It may be the case that they will be searchable but not appear in the display.
Tina will look for the announcement so we can have it clear in our minds.

Ideas for future open discussions?
Open Discussion:
Review of New Enhancement Requests –

If you have suggestions for ODIN to support you can email those to ODIN by Thursday April 7.
Shelby's biggest complaint in the holding record editing. Is there anything about that on the NERS list? She dislikes the red error message that appears before any editing is done.
NERS items we discussed:

7753 Decouple bib-level Material Type: Music into "Score" and "Audio"
7948 Adding "Does not contain" and "not" search options in Alma
7784 More robust searching in the workbench
7933 Add Analytics to Alma Sandbox
7914 Community Zone Cataloger role, requiring extra training
7998 Move browse bib headings and shelf listings function away from MD editor