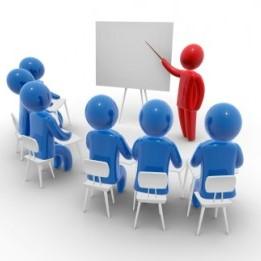 Ex Libris Presents - Talking DEI and Algorithms
****sent to ODIN-ACAD-OAC, ODIN-ACAD-LIBS****
One of the more important and popular topics in libraries today is to ensure representation, especially in the area of diversity, equity, and inclusion (DEI). Efforts to ensure support of DEI are found in many different areas of the library, with much attention focused on the systems libraries rely upon, their patrons use, and the metadata used within those systems.
We encourage you to attend our upcoming June 29 virtual event, "Ex Libris Presents - Talking DEI and Algorithms with Cathy O'Neil." This session will provide you with more insight about the development of algorithms and their relationship to the problems of representation, bias, and diversity within applications.
Our guest speaker Cathy O'Neil, CEO of O'Neil Risk Consulting & Algorithmic Auditing (ORCAA), will discuss the societal risks and impacts associated with big data and algorithms. You'll also hear from Judith Fraenkel, Sr. Director of Product Management at Ex Libris, who will begin the session with an update on the Ex Libris approach to ensure its services and metadata management practices address community needs. Allen Jones, Director of Digital Library and Technical Services at The New School Libraries and Archives, will also be present and assisting with the Q&A.
Here are the practical details:
Title: Ex Libris Presents - Talking DEI and Algorithms with Cathy O'Neil
Date: June 29, 2022
Time: 11:00 am EDT (New York)
Event landing page with speaker bios: here
Direct registration URL: here
This event is an extension of the collaboration between Ex Libris and the ELUNA and IGeLU communities, through the DEI in Search Advisory group, and is aligned with the Ex Libris and ProQuest Every Voice initiative designed to support university-wide diversity, equity and inclusion efforts.
A session recording will be made available for those that cannot attend the live webinar.