ODIN was 30 years young on February 2, 2019 and we celebrated throughout the year with our member libraries & friends!
Highlights of ODIN - the Projects and the People
Throughout the year, we highlighted some of the people and their stories that helped shape ODIN to where it is today. 
The Adventures of Flat Odie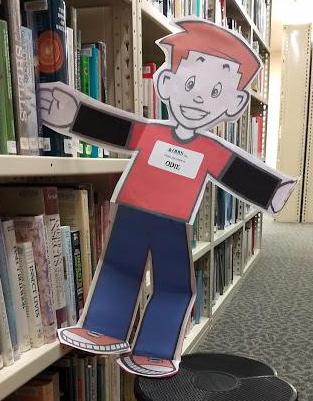 "Flat Odie" visited our member libraries throughout 2019! Check out his story pages and read the stories our member libraries sent in regarding his visits.  
History of ODIN
To commemorate the anniversary, we are digging through our archives and adding key events to a series of interactive timelines. From the early dreams of an automated library catalog all the way to current plans to develop both a new library service platform for our academic libraries and a new integrated library system for our public libraries, ODIN continues to meet the needs of our member libraries.
NOTE: We are continually adding to the timelines, so if you have any key events you think we have omitted, please submit them to us for consideration and follow along as ODIN grows!